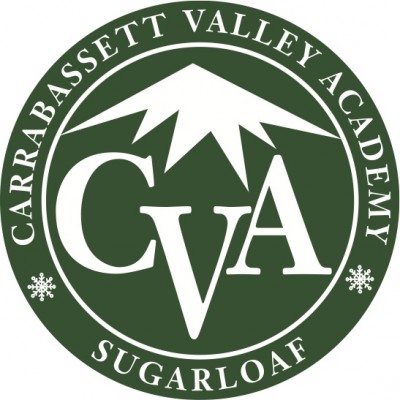 Accredited by NEASC
Assistant Athletic Trainer/High Performance Team Member
Staff / Full-Time
Carrabassett Valley Academy, Carrabassett Valley, ME
Job Description:
Title: Assistant Athletic Trainer/High Performance Team Member
Status: Full-time 9 months
Classification: Salary with 12-month Benefits
Reports to: Head Athletic Trainer
Job Summary:
Carrabassett Valley Academy (CVA) has an open position on the Health & Wellness team and is seeking an Assistant Athletic Trainer/High Performance Team Member for the 2022-23 school year.  This position would involve assisting in maintaining the athletic training program for all middle school and high school student-athletes at Carrabassett Valley Academy.   The position is full-time for 9 months (late August-early June), plus an additional 2 week on-campus summer camp.
Interested candidates should send a cover letter and resume to Tristy Wolfe, twolfe@gocva.com.
Essential Duties and Responsibilities:
This job description is not designed to cover or contain a comprehensive listing of activities, duties or responsibilities that are required of the employee for this job. Duties, responsibilities, and activities may change at any time with or without notice.
Provides professional athletic training services including but not limited to, prevention, recognition, evaluation, assessment, education, immediate care, treatment, counseling, rehabilitation, and reconditioning of athletic injuries.
Athletic Training organization and administration duties include maintenance of the athletic training facility, inventory of equipment, preparing bids within a budget, detailed and accurate documentation, AED maintenance and communication with parents, patients, staff and physicians.
Serves as a member of the high-performance team requiring good understanding of strength and conditioning, prevention of injuries and an ability to work collaboratively as a team.  Candidate will help set goals for the program and effectively prepare and coordinate dryland schedules based on the team's goals requiring an ability to be flexible, organized, and multi-task.
Ability to make connections with young athletes and work collaboratively with the wellness team, parents and staff. Must be enthusiastic about helping young athletes grow and be successful.
Additional Duties:
Attends seminars, conferences, and other professional development opportunities.
Covers shifts as part of a weekday and weekend duty team as per contract defined.
Share on-call availability with the Head Athletic Trainer.
Potential to serve as the "return to snow" coach if the candidate has skills/passion in this area.
Performs other duties as requested.
Qualification Requirements:
Bachelor's degree required
State of Maine Athletic Training license required or eligible to complete
NATABOC certified
First Aid and CPR certified required. First Aid and CPR Instructor preferred.
CSCS or comparable preferred
Compensation and Benefits: 
Compensation commensurate with experience
Eligibility to contribute to the CVA retirement plan
Health Insurance, life insurance, STD insurance, LTD insurance, A D & D insurance, Dental and Vision Insurance
FICA: 50% paid by CVA and 50% paid by employee
Sugarloaf Alpine and Nordic Season Pass
Meals in Campus Dining Commons open to employees and their families during the school year
On-campus housing, pending availability
Access to endless recreation opportunities of the Carrabassett Valley including skiing, hiking, mountain biking, canoeing, fishing, and more
Carrabassett Valley 
Carrabassett Valley is home to 4,000-foot Sugarloaf Mountain Resort, Maine's largest ski area. The resort offers 162 skiing and snowboarding trails, terrain parks, and an Olympian-designed Cross course. In the winter months, Carrabassett Valley also offers over 80 miles of groomed trails connecting four backcountry eco-lodges for Nordic skiing, snowshoeing, and fat biking, open to the public at no charge. In warmer weather, grab a round at Sugarloaf's renowned golf or enjoy the nearly 100 miles of mountain bike trails including over 20 miles of newly-constructed, purpose-built single-track for all abilities.  With a short ride to nearby Flagstaff Lake, the 740-mile Northern Forest Canoe Trail, or any of the surrounding ponds and streams in the region, you can enjoy boating, canoeing, kayaking, and paddle boarding opportunities. Feel like hiking? Access to the Appalachian Trail is right out our front door! Carrabassett Valley has it all!
Carrabassett Valley Academy
Carrabassett Valley Academy (CVA) is an independent, college-preparatory boarding/day school for 7th grade to post-graduate students, located at the base of Sugarloaf Mountain. The mission of CVA is to foster focused, individual student-athlete development by providing the optimum balance between college preparatory academics, responsible community living, and world-class athletic training in competitive skiing and snowboarding. CVA is more than a school; it is a way of life that is shaped by the ruggedness of the terrain and environment. We create a life-changing experience not found elsewhere, an experience that creates growth, opportunity, and choices. To learn more about our unique school, visit our website at www.gocva.com.
Carrabassett Valley Academy
Carrabassett Valley, ME
Middle School, High School, Post Graduate
Day, Boarding
All Gender