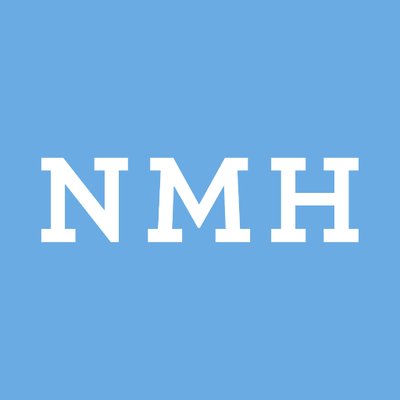 Accredited by NEASC
Assistant Athletic Trainer
Faculty / Full-Time
Northfield Mount Hermon School, Gill, MA
Northfield Mount Hermon, an independent co-educational boarding school in western Massachusetts, seeks a certified, energetic and knowledgeable individual to work together with the Head Athletic Trainer in coordination with and under the Director of Health Services in the delivery of health care for students, particularly the student-athletes who participate in a broad athletic program among 60 different athletic teams/activities.
The ideal candidate will have an undergraduate degree, Master's degree preferred. NATABOC certification and MA state license or eligible to earn required. AHA or ARC certified CPR Instructor preferred, experience with wrestling weight-certification as per NWCA desired. Candidates should possess a demonstrated interest in making a positive impact on the lives and learning of adolescents and a willingness to embrace the challenges of working with a diverse student body in a boarding school environment.
Responsibilities will include prevention, management, treatment, and rehabilitation of athletic, orthopedic-related injuries; game coverage to provide emergency response, first aid, and injury evaluation; and the development and planning of programs aimed at injury prevention.
Candidates are expected to have experience in equity and inclusion work that supports a diverse community in a boarding school environment. They should also have a demonstrated interest in making a positive impact on the lives of adolescents.
Applicants should send a cover letter, resume, transcripts and two letters of reference to:
Office of the Assistant Head of School for Academic Programs and Dean of Faculty
Northfield Mount Hermon
One Lamplighter Way, Mt. Hermon, MA 01354
Phone: (413) 498-3432; Fax: (413) 498-3155
Faculty_Recruitment@nmhschool.org
**Screening will begin immediately and continue until the position is filled.**
Northfield Mount Hermon School is an Equal Opportunity Employer
Northfield Mount Hermon School
Gill, MA
High School, Post Graduate
Day, Boarding
All Gender