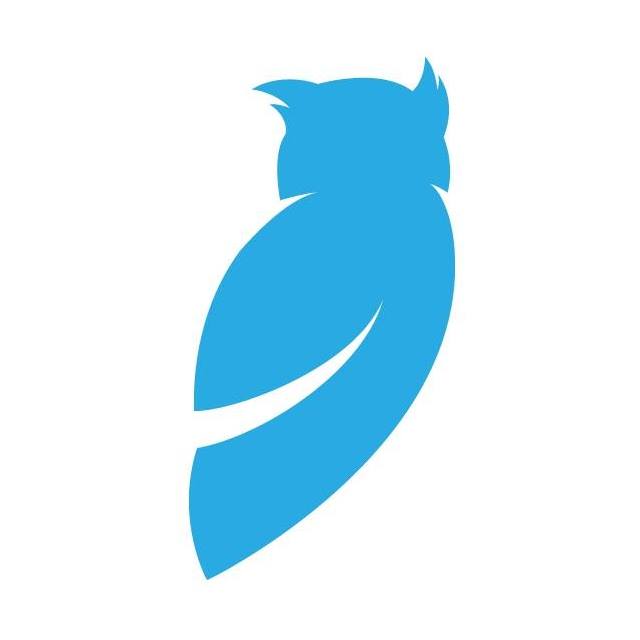 Accredited by NEASC
Assistant/Associate Director of Enrollment
Administrator / Full-Time
Stoneleigh-Burnham School, Greenfield, MA
Stoneleigh-Burnham School, an independent boarding and day school for girls in grades 7-12 in Greenfield, Massachusetts, seeks an Assistant/Associate Director of Enrollment.
Located near the Connecticut River in the Pioneer Valley, a short drive from the Five College Consortium (UMass Amherst, Smith, Mount Holyoke, Hampshire and Amherst College), Stoneleigh-Burnham attracts students from the local area and around the world.  Our mission centers around helping girls discover and use their authentic voices. Employees who thrive at SBS are deeply passionate about their profession and about girls' education, are collaborative colleagues, are excited by professional growth, and are committed to fostering an inclusive community. 
Reporting to the Director of Enrollment Management, the Assistant/Associate Director of Enrollment will be responsible for managing the strategy and implementation of international recruitment, admission, enrollment, and retention for students residing outside the U.S.  You will also serve as the recruitment point for Stoneleigh-Burnham's 10th grade class and the 10th grade Voice and Leadership Certification Program, as well as possibly another high-priority strategic area based upon experience or interest, such as equestrian programs, BIPOC recruitment, or domestic boarding recruitment.  In this position, you will develop and maintain active relationships with prospective families from inquiry to enrollment, embodying and proactively promoting the Stoneleigh-Burnham School mission.
Duties and Responsibilities:
Increase Student Recruitment and Enrollment
You will develop and implement a comprehensive, strategic and goal-driven recruitment and enrollment plan for your portfolio, aligned with the SBS mission, in partnership with the Director of Enrollment Management.

Your portfolio will include international families and all 10th grade families. Depending on experience or interest, another high priority area could be added such as equestrian recruitment or BIPOC recruitment.

You will be the primary point for families within the portfolio, using high relationship management skills to assist them across all steps: inquiry to application to admission and enrollment.

You will serve as the primary point of contact for consultants and agents relevant to your portfolio.

You will travel internationally and domestically to meet prospective families and build the SBS network with potential partners.

You will serve as the primary point of contact with international exchange and sender organizations.
Ensure US and International Regulation Compliance
You are the Designated Signing Officer (DSO) with SEVIS and maintain all records, visa verifications, certifications and other updates with SEVP.

You will serve as the primary point of contact for current students regarding their passports, visas, and other sensitive documents.
Facilitate Interdepartmental and Intradepartmental Collaboration
You will partner closely with the 10th grade Voice and Leadership Coordinator to maximize recruitment efforts.

You will partner with the International Student Coordinator and other campus colleagues regarding international student enrollment and retention.

You will partner with the Department of Marketing and Communications to manage international social media, primarily WeChat and WhatsApp.

You will actively seek opportunities to partner with faculty, staff, and administration to achieve mutually beneficial results when applicable and build overall SBS camaraderie. 

You will keep accurate data according to guidelines, maintain related process documentation, and provide various data reports as needed.

You will develop, demonstrate, and promote multicultural awareness and contribute to cultivating a diverse and inclusive community.
Other duties as assigned.
Who You Are:
You have 2 or more years of international admissions experience, preferably at an independent school.

You might have experience in recruiting for equestrian programs, recruiting BIPOC students, or recruiting domestic boarding students.

You have a demonstrated ability to connect with students, families, and organizations across cultural, geographic, and linguistic differences.

You love to travel internationally and domestically, occasionally for extended periods.

You are familiar with federal guidelines, policies and laws regarding international student visas, or you are a quick and thorough study.

You are knowledgeable about databases and admission platforms, particularly SchoolAdmin, or you are a quick study.

You are a proactive collaborator across teams and departments.

You have a deep and demonstrated commitment to the values of diversity, equity, and inclusion.
Applications:
Interested candidates should submit the following materials to mkohls@sbschool.org. Open to applications until the position is filled.
Cover letter

Resume 

2-3 references with contact information
Stoneleigh-Burnham strives to cultivate an inclusive community and diversify its faculty and staff; candidates who can contribute to the diversity of the community are encouraged to apply. Stoneleigh-Burnham School is an Equal Opportunity Employer.
Our Mission:
Stoneleigh-Burnham School is an academic community that fosters an international perspective. We inspire girls to pursue meaningful lives based on honor, respect, and intellectual curiosity. Each student is challenged to discover her best self and graduate with confidence to think independently and act ethically, secure in the knowledge that her voice will be heard.
To learn more about Stoneleigh-Burnham School, please visit our website: sbschool.org
Stoneleigh-Burnham School
Greenfield, MA
Middle School, High School, Post Graduate
Day, Boarding
Girls