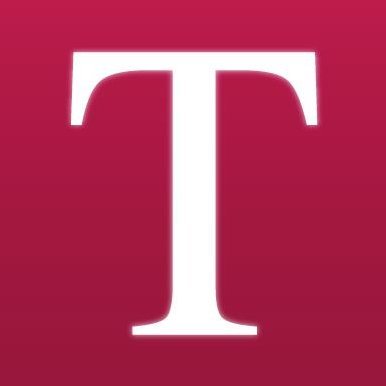 Accredited by NEASC
Assistant/Associate Director of Digital Marketing & Communications
Staff / Full-Time
Tabor Academy, Marion, MA
Assistant/Associate Director of Digital Marketing & Communications
With leadership and support from the Director of Strategic Marketing and Communications, the Assistant/Associate Director of Digital Marketing & Communications will work to transform digital marketing and communications at Tabor Academy. It's an ambitious job for an ambitious professional looking to make a positive impact on a great community.
Our School:
Tabor Academy, a selective independent coeducational boarding and day school of 515 students in grades 9-12, located on 87 acres of waterfront property on Sippican Harbor in Marion Massachusetts, is seeking Social Media Manager who will be an experienced visionary leader with exceptional skills in developing social media strategies, campaigns, and content.
Our Team:
The Strategic Marketing & Communications team is growing and shifting to better meet the rapidly changing needs of our school and community. We aim to be innovative, creative, and forward-thinking in how we approach solving problems and achieving goals, be it day-to-day challenges or long-term strategic initiatives. We are thought leaders looking for fellow pioneers and trailblazers who don't want to settle for what has been done before. Help us set the standard for what it means to do great work and achieve great things.
Position Summary:
If you're a tech-savvy trendsetter who has innovative ideas to improve customer experience and be a part of cutting-edge projects, we want to meet you. You should be creative and comfortable working with a team juggling numerous projects and deadlines at once.
You will focus on managing the Tabor website (the public facing pages and internal community portals), school-wide email (marketing and communications emails), and our inbound/Hubspot operations, while partnering with our team to bring focus and alignment to our digital operations.
Your work will support initiatives related to admission/recruiting, fundraising, academics, athletics, equity and inclusion, arts, international students, and soon, a milestone 150th anniversary. This position is a crucial partner within the SMAC team to ensure that all SMAC strategies are successful. If you're talented in digital marketing and a team player, we want you on our team to help us do great things. Yes, we want to achieve our revenue and strategic goals, but we also want to create award-winning multimedia campaigns that we are proud of, and we want to have fun while doing it all.
Reports to:
Director of Strategic Marketing & Communications
Responsibilities:
Oversee and maintain the Tabor Academy website, internal portals, and microsites using the Blackbaud OnSuite (School Website CMS, Core) and Hubspot CMS
Improve the usability, design, and content of the site, and ADA compliance
Develop and implement a range of techniques to support SEO/SEM strategies
Support the use of Hubspot and lead-gen initiatives
Develop and/or manage projects/products that enhance the online experience for users
Spearhead future enhancements and redesigns of the Tabor website (a redesign is intended to take place in the next two years)
Manage school-wide email strategy, including regular e-communication campaigns, weekly and monthly newsletters, and one-off communications.
Set key performance indicators (KPIs) for digital marketing campaigns and measure a campaign's performance against the KPIs
Create regular reports of analytics and analyze to drive improvements to the digital marketing and communication strategies
Evaluate customer research, market conditions, and competitor data
Evaluate emerging technologies and provide thought leadership and perspective for adoption where appropriate to keep Tabor Academy at the forefront of developments in digital marketing and communications
Partner with SMAC Team to brainstorm new and creative growth strategies
Partner with SMAC Team to create and implement content to support all marketing and communication initiatives and maintain strong branding
Other duties as deemed necessary by the Director
Required Knowledge, Skills and Abilities
Working knowledge of HTML, CSS development and constraints
Strong analytical skills and data-driven thinking
Hubspot experience preferred, but not required
Blackbaud OnSuite (School Website CMS, Core) experience preferred, but not required
Demonstrable experience leading and managing SEO/SEM, marketing database, email, social media and/or display advertising campaigns
Highly creative with experience in identifying target audiences and devising digital campaigns that engage, inform, and motivate
Experience in optimizing landing pages and user funnels
Experience with A/B and multivariate experiments
Solid knowledge of website analytics tools (e.g., Google Analytics)
Demonstrated success in timely, efficient project management; organized
Superior communication and interpersonal skills
Appreciation and demonstrated understanding of Tabor Academy's mission and values and educational purpose; ability to adapt behavior to function effectively in the school's culture
Ability to create content as well as identify and generate creative content ideas
Team player, as well as the ability to work independently
Ability to remain calm under pressure and work through issues with ease
Sense of humor, especially when things go wrong
Quick to learn new technology
Passion for education and lifelong learning
Minimum Qualifications
Years of Experience – 7-10 years relevant experience with proven track record for success
Education – bachelor's degree in marketing or similar, and/or current certifications in digital marketing (SEO/SEM, Inbound, Content Marketing, Email Marketing, Google Analytics, etc.)
Timing
This is a new, full-time, year-round, exempt position and an immediate opening.
Tabor Academy
Marion, MA
High School
Day, Boarding
All Gender