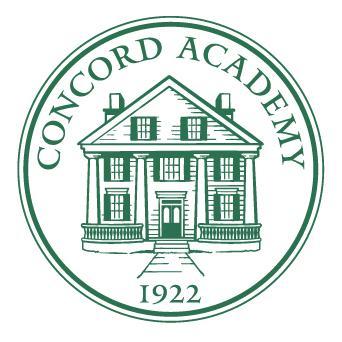 Accredited by NEASC
Assistant/Associate Director of Admissions, Coordinator of DEI Recruitment
Staff / Full-Time
Concord Academy, Concord, MA
Concord Academy is looking for a highly motivated individual to be part of an exciting team. Under the supervision of the Director of Enrollment Management, the Assistant/Associate Director of Admissions will assist with recruiting, selecting, and enrolling a dynamic class of students every year with a focus on the recruitment of BIPOC students and the expansion of the office's relationships with schools and community-based organizations who serve populations that are under-represented in independent schools. The Assistant/Associate Director of Admissions will travel approximately four weeks per year, review applications, and will have programmatic responsibilities throughout the admission cycle.
Qualifications: 
Bachelor's degree in a related area.

Excellent interpersonal, writing, communication, public speaking, analytical, organizational skills are critical.

Must possess energy, enthusiasm, and a sense of humor.

Experience working with students and parents is strongly preferred, particularly in independent boarding schools or colleges.

Excellent interview skills with the ability to relate to a wide range of students and their families.

Experience in diversity, equity, and inclusion work in an academic setting or in a related educational field servicing underrepresented populations (for example, a community-based organization) and a commitment to advocating for traditionally non-centered populations at predominantly White institutions.

Strong ability to work with a variety of constituents both internally and externally.

Exceptional attention to detail and the ability to problem-solve.

Adept in Word, Excel, and Google applications and possesses the ability to quickly learn and adapt to new programs such as the office's CRM, Ravenna.

Work effectively with a wide range of constituencies in a diverse community.

Ability to consistently provide a high level of customer service and responsiveness.

Strong ability to work independently and as a team member.

Ability to multi-task and meet demanding time frames.

Ability to exercise a high degree of professional judgment and discretion while maintaining a high level of confidentiality.

Ability to be mobile in a multi-story building and attend meetings throughout campus. Extended periods of sitting, standing, and working at the computer.
How to Apply:
Please visit our website to review the detailed job description and apply online: https://concordacademy.org/about/careers-at-ca/
Concord Academy
Concord, MA
High School
Day, Boarding
All Gender