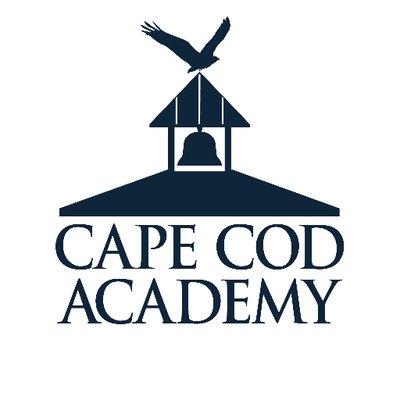 Accredited by NEASC
Art Teaching Fellow
Faculty / Full-Time
Cape Cod Academy, Osterville, MA
Cape Cod Academy seeks a middle and upper school art teacher fellow. The qualified candidate will be able to teach the art curriculum in sixth, seventh and eighth grade.
Cape Cod Academy, located in the beautiful town of Osterville Massachusetts on Cape Cod, is seeking applicants for positions that will be available for the 2022-2023 school year. Our school year is 170 days with 16 weeks off per year and holidays.
The Cape Cod Academy Teaching Fellow Program offers recent college graduates and those yet to begin a full-time professional career a program of guided classroom work, classroom observation, and exposure to the theories and methods of experienced teaching faculty.
The Teaching Fellow Program requires flexibility from each participant along with a desire to make the most of the experience by engaging in all aspects of school life. It includes teaching, supervision of study halls and lunches, after school activities/sports, and duties as assigned.
All applicants will be screened and interviews will begin immediately. Your completed application must include a cover letter, resume, three written letters of recommendations signed by the recommender, and copies of all undergraduate and graduate transcripts.
The ideal candidate will have general art training in multiple disciplines. Strength in Acrylic/Oil Painting, Digital Photography.
Work day is 7:30 am to 3:30.
Responsibilities:
<li>Work with current Art teacher to implement the established Art curriculum in sixth, seventh and eighth grade Art; twice a week, 45 minute classes. Within this framework there will be room to design and create new units of instruction.
<li>Write student comments, twice yearly.
<li>Design bulletin boards and/or displays that feature student work.
<li>Yearly Art Exhibit in collaboration with the rest of the Art Department.
<li>Participation in Set and Costumes for the All-School Musical (extra pay)
<li>Attend regular MS Team meetings
<li>Serve as Co-Advisor with 8-10 Advisees. Advisory comments, twice a year and Advisory letter at end of year.
<li>Teach elective course once/twice a year in discipline of your strength and student interests/needs
<li>Participate in MA Scholastic Art Awards
<li>Work with Middle School Team in an interdisciplinary fashion
<li>Post homework assignments on Blackbaud platform.
<li>Post weekly News.
Cape Cod Academy
Osterville, MA
Elementary, Middle School, High School
Day
All Gender