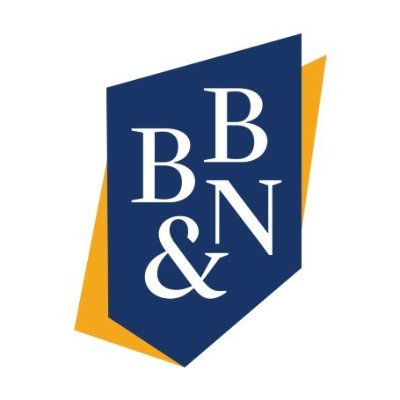 Accredited by NEASC
Anticipated – Upper School History Teacher
Faculty / Full-Time
Buckingham Browne & Nichols School, Cambridge, MA
Date Posted: January 2022           
Date available: Fall 2022 
Department: Upper School History and Social Sciences Department                                    
Job Summary:
BB&N is seeking a full-time Upper School History to teach primarily United States history and Global history. Primary responsibilities include teaching four history classes. Additional responsibilities include attending weekly History Department and discipline-specific meetings, contributing to History Department/Upper School initiatives as determined by the Department Head and the Upper School Director, and one other significant duty as determined by the Upper School Director.
About Buckingham Browne & Nichols:
Located in Cambridge, Massachusetts, Buckingham Browne & Nichols is a day school that engages students in grades Pre-K through 12 in a rich and invigorating educational experience of the highest quality. The school excels at helping students discover their unique talents and passions and develop those strengths to the fullest. The curriculum is challenging, forward-thinking, innovative, and flexible, designed to help qualified students, from a range of backgrounds and with a wide spectrum of talents and interests, reach new levels of accomplishment. Co-curricular opportunities in athletics, the arts, community service, and other areas add important dimensions to students' learning. Students learn on three age and developmentally appropriate campuses. At every grade, BB&N takes full advantage of the range of opportunities its locations afford.
BB&N is committed to becoming an anti-racist institution. This commitment is integral to the mission and vision of the School. BB&N's mission is to promote scholarship, integrity, and kindness in diverse, curious, and motivated students. The School prepares students for lives of principled engagement in their communities and the world. At BB&N, we value a diverse and inclusive community that fosters respect for the identities and perspectives of all. The different perspectives and experiences of our students define the fabric of our community and contribute to the growth of the individuals who call BB&N their alma mater and shape the classroom and extracurricular experiences. To have classmates and friends who are different from oneself, to come to truly know the background, experiences, and beliefs of a new friend is to learn more deeply about oneself and our world. There is no more important attribute in the preparation for global citizenship.
The vibrancy and vitality we feel in the classrooms, hallways, stages and playing fields of BB&N derive from the people who are here. At its root are the varied interests and experiences, the different backgrounds, cultures, religions, views, and perspectives that our students and faculty bring to their classes and families bring to myriad activities. Each of us adds to the richness of another's experience. Working and playing together teaches us lifelong lessons about appreciating, knowing and understanding, and learning from each other.
Skills and Qualifications:
The ideal candidate will have teaching experience and an educational background in United States history and Global history. In addition, an undergraduate degree in history or a related field and a Master's degree in history, education or a similar field are preferred. Familiarity with teaching at both the introductory and honors level and ample experience with differentiated instruction and collaborative learning are strongly desired. Preference will be given to teachers with 3-5 years of experience teaching history at the high school level.
In addition, the candidate will demonstrate the following:   
dedicated to the goal of creating and maintaining an authentic, inclusive community;

enthusiasm for working with adolescents;

exceptional interpersonal skills to work effectively with a diverse group of people, including students, parents, faculty, and staff;

strong communications skills through writing, speaking, and listening;

ability to work in a highly collaborative team environment.
Application Instructions:
Please visit the employment opportunities page to complete your online application. Please upload your Cover Letter, Resume, Teaching Philosophy, and Reference List.
Buckingham Browne & Nichols School does not discriminate on the basis of race, color, religion, creed, age, gender identity, national origin or ancestry, veteran status, sexual orientation, genetic information, or any non-job related physical or mental disability. We welcome candidates who will increase our diversity; we encourage candidates of color and all diverse candidates to apply.
Buckingham Browne & Nichols Schools takes the health and safety of its community members very seriously. Because we serve students, many of whom are not eligible for vaccination due to their age, we require all employees to be fully vaccinated against the COVID-19 virus with the Johnson & Johnson, Pfizer or Moderna COVID-19 vaccine before commencing employment. Documentation showing vaccination status will be required as part of the application process.
Buckingham Browne & Nichols School
Cambridge, MA
Early Childhood, Elementary, Middle School, High School
Day
All Gender