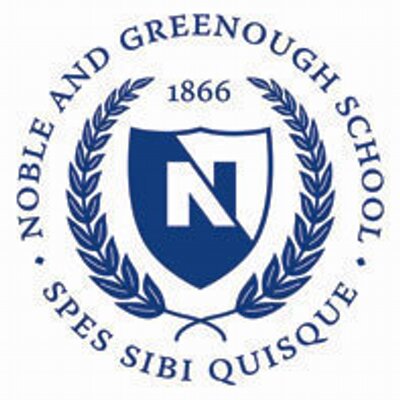 Accredited by NEASC
Annual Giving Coordinator
Staff / Full-Time
Noble and Greenough School, Dedham, MA
Noble and Greenough School, an independent middle and high school located in Dedham, MA, seeks an Annual Giving Coordinator to join its Annual Giving team.  The Annual Nobles Fund (ANF) team is charged with raising $5 million in annual unrestricted support for the school and engaging and managing 100-200 volunteers throughout the year.  This position reports to the Director of the Annual Nobles Fund.  
Areas of Responsibility:
Assist Director of Annual Giving with Nucleus Fund (Fall leadership fundraising drive) preparation, with the goal of developing a portfolio of ANF leadership prospects

Solicit Nobles graduates and other constituent groups on behalf of the ANF as needed throughout the year via phone, email, and in-person, with a focus on young graduates

Develop a call-to-action plan to educate and cultivate young graduates

Coordinate all aspects of Reunion for a few classes including committee recruitment and management, class fundraising, and class-specific Reunion event needs.  Serve as the key point of contact between Nobles and Reunion committee members.  

Develop an action/communications plan for each class for the year leading up to the Reunion in May with specific dates and committee/class milestones.  

Work closely with major gift officers who will be managing leadership giving for Reunion classes; provide them with class fundraising updates and/or relevant class and reunion planning information. 

Support ANF team with Rally Week, Nobles' ANF giving initiative in March/April

Assist with updating Noble and Greenough School social media accounts: Grad Facebook page, Instagram, and Twitter accounts on a regular basis – collaborating with Graduate Affairs team and other departments (such as communications, athletics, arts and EXCEL to name a few)

Special Events: as part of the ANF Team and Development Office Team, attend all events and assist with planning as needed. Specifically: ANF September Kick-Off, Grandparents Day, Nobles Night, Nobles/Milton Day, Rally Week, Reunion, Phone-a-thons, and young graduate gatherings

Prepare acknowledgment and pledge letters

Performs other duties and special projects as assigned by the Director of the ANF

Must be able to work occasional nights and weekends

Enthusiasm for working in an independent school setting and desire to embrace the school mission and values.
Qualifications:
Bachelor's degree

1-2 years of fundraising and/or alumni relations experience preferred

Strong verbal, written, and organizational skills with demonstrated ability in effectively handling multiple projects with extreme attention to detail

Proficiency in MS Word, Excel, and PowerPoint

Database management experience (specifically Raiser's Edge) preferred

Must be able to maintain confidential and sensitive information
Noble and Greenough School is committed to providing a fully on-campus, safe, educational experience for our students and the community. Consistent with those goals, Noble and Greenough has a COVID-19 vaccination policy. Students, faculty, and staff are required to be vaccinated for COVID-19 unless there is an approved exemption for a medical reason or if the vaccine conflicts with sincerely held religious beliefs, practices, or observances, which must be documented to the School and approved. If hired, you will be required to submit a copy of a COVID-19 vaccination card.
To apply, submit an online application at this link and upload your resume and cover letter addressed to:  Diane Marangoly, Director of the Annual Nobles Fund.  No phone calls, please.
Noble and Greenough School
Dedham, MA
Middle School, High School
Day, Boarding
All Gender