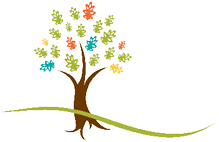 Accredited by AISNE
Annual Giving & Community Events Manager
Administrator / Part-Time
Oak Meadow School, Littleton, MA
DESCRIPTION: 
Oak Meadow School seeks an Annual Giving & Community Events Manager to begin in the summer of 2023 before the opening of the new school year. The primary role of the position is to oversee the school's annual giving program and to build positive relationships with school community members. The position is for 20 hours per week, and reports directly to the head of school.
PRIMARY RESPONSIBILITIES:
Manage the school's annual giving program: learning our systems, getting comfortable with data (current and new research), developing clear goals and implementation plans for annual giving for the year. This includes sending out Annual Giving appeals, recording gifts received, and sending timely thank you letters to donors.

Provide updates and support to volunteer members of the Development Task Force who will be involved in leadership gift cultivation, solicitation, and stewardship.

In collaboration with other staff members, plan and implement a variety of community events (such as SpringFest and Alumni Night) designed to strengthen community engagement and relationship building.

The position may expand year-to-year in scope and work hours based on proven success with annual giving.
ABOUT US: 
Oak Meadow School was founded in 1977 as a Montessori school for early childhood students. Over the years, elementary and middle school, and most recently, toddler grade levels have been added. Oak Meadow now has a reputation for being one of the finest independent schools in the country, matriculating its graduates to the most selective independent high schools in New England. 
Oak Meadow School has dedicated their focus and commitment to professionalism, transparency, excellence, and inclusivity. The school's Diversity, Equity, Inclusion and Justice (DEIJ) Task Force (composed of teachers, staff, parents, and trustees) has significantly advanced the school's commitment to equity, inclusion, anti-racism, and justice. 
Littleton, Massachusetts is located just northwest of Concord, in one of the top growth areas outside of Boston, and attracts families who value the best educational options available. Train service to Boston is easily accessible, and the beautiful outdoor resources of New Hampshire, Vermont, Maine, Cape Cod, and the Berkshires are a short drive away. 
OAK MEADOW SCHOOL'S MISSION AND HIRING STATEMENT:
Oak Meadow School is rooted in the child-centered Montessori philosophy, which fosters academic excellence, personal growth, and cultural awareness while nurturing children's spirits. A diverse community of life-long learners, we cultivate confident, independent, and compassionate human beings by providing the tools and experiences needed to embark on rich, meaningful journeys as responsible citizens of the world. 
We commit to being equitable and inclusive, providing all candidates equal opportunities to demonstrate their knowledge, skills and abilities. We welcome candidates representing the diversity of the world in our educational program, admission policies, financial aid program, staff hiring, and other school-administered programs. Our goal is to actively recruit, reach, identify, hire, promote, and retain the best people possible.
QUALIFICATIONS:
Demonstrated success in working with people, building positive relationships, and expressing a positive attitude and approach in all communications

A team player who builds positive relationship with everyone on the faculty and staff, and contributes to a positive school culture of respect and inclusion

Demonstrated success in writing letters that are compelling in motivating individuals to be engaged as contributors in supporting the mission and purpose of the school and the value of the school's services provided to community members

Demonstrated success in working with data, and making data easily accessible and understandable to others

A bachelor's degree is required
Oak Meadow School
Littleton, MA
Infant / Toddler, Early Childhood, Elementary, Middle School
Day
All Gender
Montessori