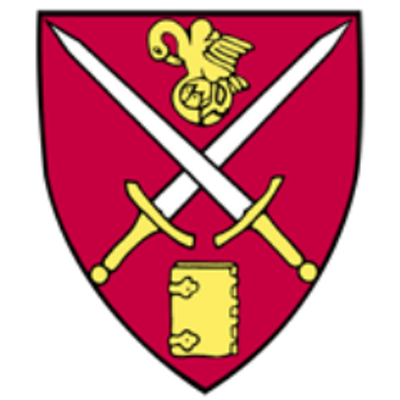 Accredited by NEASC
Alumni Giving & Relations Officer
Staff / Full-Time
St. Paul's School, Concord, NH
Job Title:          Alumni Giving and Relations Officer
Status:            Exempt, Full-time, Full year
Department:  Advancement
Reports to:     Director of Advancement
NOTE:  This description is intended to indicate the kinds of tasks and levels of work difficulty that will be required of positions that will be given this title and shall not be construed as declaring what the specific duties and responsibilities of any particular position shall be.  It is not intended to limit or in any way modify the right of any supervisor to assign, direct, and control the work of employees supervised.  The use of a particular expression or illustration describing duties shall not be held to exclude other duties not mentioned that are of similar kind of level or difficulty. 
Summary:
St. Paul's School seeks a development professional who for a defined group of forms, both reunion and non-reunion, is responsible for directing all aspects of form achievement with alumni relations and fund raising for The SPS Fund. Responsibilities include, but are not limited to, form/community coordination and management, alumni engagement, fundraising for the annual fund, reunions, volunteer management, and all other form/community relations. It is essential the Officer is a team player who can work closely and collaboratively with all members of the Advancement team.
Essential Duties and Responsibilities: include the following (other duties may be assigned at any time at the discretion of the employee's supervisor):
Annual Giving Efforts – The SPS Fund
Develop solicitation strategies for assigned forms, including mail, phone, virtual, electronic, and personal visits.
Manage a portfolio of prospects for increased support of The SPS Fund and to identify, qualify, and cultivate prospective donors.
Identify, plan strategy for, and solicit leadership donors to The SPS Fund.
Recruit, manage, train, support, and recognize form fundraising volunteers.
Develop performance goals for The SPS Fund and the strategies to achieve them. 
Alumni Relations
Working in concert with the Director of Alumni Relations, responsible for developing and implementing short term and long-range plans that create and maintain strong relations between alumni and the School.
Recruit, manage, and support form volunteers. Working in tandem with these form volunteer leaders, to forge a cohesive form community via their outreach, communications and form specific events (in-person and virtually.)
Handle individual alumni requests and communications. 
Supervisory responsibilities: None
Travel Requirements: Ability and willingness to travel by automobile, plane, or other public transportation and work weekends and evenings.
Education and/or Experience: Bachelor's degree
Qualification requirements: 
To perform this job successfully, an individual must be able to perform each essential duty satisfactorily.  The requirements listed below are representative of the knowledge, skill, and/or ability required.  Reasonable accommodations may be made to enable individuals with disabilities to perform the essential functions.
Excellent interpersonal, oral, and written communication skills.
Ability to think critically and solve problems, as well as handle multiple projects simultaneously.
Self-motivation to work earnestly and cooperatively in a team and remote environment with co-workers and volunteers and to give and receive feedback on common projects and tasks.
Good judgment and ability to handle confidential/sensitive information with discretion.
Cultural competence and inclusiveness in working with populations of diverse cultures and identities. 
Physical Requirements:
The characteristics described below are representative of those encountered while performing the essential functions of this position.  Reasonable accommodations will be made to enable individuals with disabilities to perform the essential functions.
While performing the duties of this job, would occasionally be required to stand, walk, sit for long periods of time, reach with hands and arms, climb or balance, stoop or kneel, talk and hear, and use fingers and hands to feel objects, tools or controls.
Specific vision abilities required include close vision, distance vision, depth perceptions, and the ability to adjust focus.
Must be able to climb stairs and be capable of using visual display keyboard with continuous wrist movement on a keyboard and mouse.
Must occasionally lift and/or move up to 25 pounds.
Work Environment: 
The work environment characteristics described here are representative of those an employee encounters while performing the essential functions of this job.  Reasonable accommodations may be made to enable individuals with disabilities to perform the essential functions.
The noise level in the work environment is usually quiet.
Some exposure to outdoor elements resulting from movement between physical locations.
Other:  Overtime may be required based on the needs of the department and the School.  An occasional weekend is required for significant School events.
To Apply: Candidates should submit a cover letter and resume with this application.   
COVID Vaccine Policy
St. Paul's School currently requires all employees to provide proof that you have received the first series of COVID-19 vaccinations and the first booster.    Employees are strongly encouraged to remain up to date with CDC COVID-19 vaccination and booster recommendations. To request an exemption, please contact the Office of Human Resources. 
St. Paul's School
Concord, NH
High School
Boarding
All Gender
Religiously-Affiliated