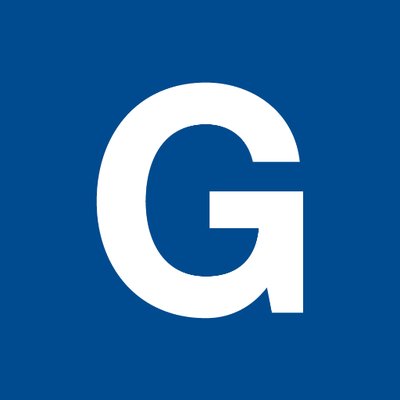 Accredited by NEASC
Alumni Engagement Officer
Full-Time
Gould Academy, Bethel, ME
What distinguishes Gould from traditional boarding schools is its approach to the "whole person." Gould Academy, a small independent school in Western Maine, seeks an Alumni Engagement Officer to join the Gould community. 
The AEO works as part of the Institutional Advancement Team, where the collaboration of Admissions, Advancement, Marketing and Communications work to fulfill the mission of the Academy.  As the Alumni Engagement Officer, you are dedicated to maintaining the vibrancy, health, and prosperity of the Gould mission. As a member of our development team, the AEO is responsible for growing Gould's individual donor program, from managing individual appeals to supporting a major donor program by class ranges. The AEO is a strong project manager, writer, relationship builder, and strategic thinker who is passionate about Gould's mission. In addition to your role as the Alumni Engagement Officer, you will be the point person regarding our Planned Giving program. This position spends 65% time on relationship management and solicitation; 25% on cultivation and stewardship and 10% on monitoring and reporting. 
The Alumni Engagement Officer participates in community life of the school and other responsibilities in addition to the administrative functions. The AEO role is a 12-month position.
Essential Qualities of Employment:
Relevant knowledge and skill in their area of expertise

Creative, life-long learner who seeks to constantly evolve and expand their knowledge base

Student-centric

Selfless team player and intrinsically motivated

Excellent oral and written communication skills

Tech-savvy

Responsible and trustworthy; exhibits good judgment

Possesses strong moral values that are aligned with Gould's

Seeks joy and inspires others through their actions and words

Adheres to policies and expectations articulated in the Employee Handbook and has a strong understanding of their roles (teacher, advisor, coach, community life duties) as stated in the Code of Conduct and Community Guide
Essential Duties and Responsibilities:
Support the  Assistant Head of School for Institutional Advancement in planning and executing a year-round donor engagement program, including grassroots appeals for funding, mid-level donors, and major donors

Responsible for class ranges from 1989 to 2021 while assisting with the planned giving. 

Perform effective, independent prospect research on current and potential donors to gauge their giving interests and potential levels for new or sustained giving

Develop a strategy and coordinate Gould's approach for cultivating and soliciting major donors

Write donor-centered content, including appeals, cases for support, newsletters, and cultivation emails

Develop a strategy to increase online giving, including monthly gifts and annual fund gifts

Manage the major donor portfolios of cases in your class ranges, including coordinating meetings, communications, and other stewardship opportunities

Assist with managing the Advancement Committee made up of the Board of Directors and other volunteer stakeholders

Coordinate donor cultivation, donor engagement, and fundraising events, including small events (house parties, showcases) 

Work alongside the Assistant Head of School for Institutional Advancement with executing our planned giving program 

Extensive travel required to meet constituent needs 

Support with Gould's donor communications work, including producing donor newsletters and social media campaigns

Assist Admissions with their enrollment efforts
Key Benchmarks: 
As a Donor Engagement Officer, we ask that you strive to hit the following key milestones.
Measure volunteerism and engagement reporting our biweekly 

Carry a caseload of 75-150 stakeholders in the following class ranges – 1989 to 2021

An expectation to travel weekly to set up meetings with major donors – expected to visit each case once a month by phone or in-person 

Keep donor attrition within your cohort below 8%

Report weekly on the following metrics: 

Donor growth rate of 50% within the caseload

Frequency of Donor Contact Rate – reaching 100% contact rate per month

Number/Percentage of Donors Volunteering by increasing to 25%

Assist with hitting our annual fund goals

Respond to all gifts and questions within 48 hours 
Community Life:
Faculty help to supervise students on school nights and weekends.  Faculty and student leaders work together as a team to make the Gould experience one in which students can learn from one another.  School night duty usually involves one to two nights of evening campus coverage, occasional backup coverage when necessary, and weekend duty that is assigned on a rotating basis in an equitable way.  Faculty will be assigned to a weekend crew at the beginning of the school year.  If conflicts arise for either evening or weekend duty, faculty members should arrange for coverage and communicate any changes to the AOD or team leaders.
Qualification Requirements:
Bachelor's degree and several years of fundraising and/or alumni relations experience, preferably at a secondary or higher education institution

Well-developed social skills and fearlessness in meeting new people

Entrepreneurial spirit and the willingness to take risks

High-level organizational skills 

Prepare presentations and possess strong oral communication skills; ability to present in front of an audience ranging  from 10 to 100+

Strong event planning skills

Ability to motivate others

Ability to travel extensively 

Ability to take initiative, work independently, and to work well on deadline

Stamina

Comfort with database technology (experience with Senior Systems a plus) and standard computer programs

Ability to work well in and between teams is highly valued

Appreciation for and comfort with adolescents

Alignment with the mission and values of Gould Academy

High computer proficiency, including Google Docs, Google Calendar, spreadsheets, and social media

Posses a valid driver's license, obtain a CHRC clear status with the State of Maine Department of Education
Physical Work Environment:
These physical requirements are not exhaustive and additional job-related physical requirements may be added to these by individuals on an as needed basis.  Corrective devices may be used to meet physical requirements. 
It is essential to be able to meet the physical demands of sitting for prolonged periods of time at a desk or computer workstation, using repetitive arm, hand, and finger movements as well as fine motor skills  
Occasionally the ability to lift 5-10# while twisting and turning, stacking

Ability to bend, stoop, push, pull, and to grasp objects and paper

Must be able to visit and move around all campus locations and off-campus or to other work sites for appropriate training and/or meetings as this position travels frequently
Reasonable accommodations may be made to enable individuals with disabilities to perform the essential function
Compensation and Benefits:
This is a year-round, full-time, benefits-eligible, exempt position. The school provides cost-sharing for medical and dental insurance, free life insurance, a generous retirement plan contribution, contributions to a health savings account, professional development opportunities, tuition remission, and meals for you and your family.
To Apply:
To apply for this position, please click on the link below and create an on-line applicant profile and application. Please upload your current resume and submit a cover letter telling us – why Gould? Please be prepared to provide three references. 
Click here to create an applicant profile.
To learn more about Gould Academy visit us at:  https://gouldacademy.org/about/careers/ and look for our prospectus.  If you prefer to apply by mail please contact Deborah Menezes, Human Resources, at 207-824-7797.
Equal Employment Opportunities:
Gould Academy does not discriminate on the basis of national origin, race, creed, color, gender, disability, or sexual orientation in the administration of its educational policies, admission, financial aid, loans, hiring process, and other school programs.
Gould Academy
Bethel, ME
Middle School, High School, Post Graduate
Day, Boarding
All Gender