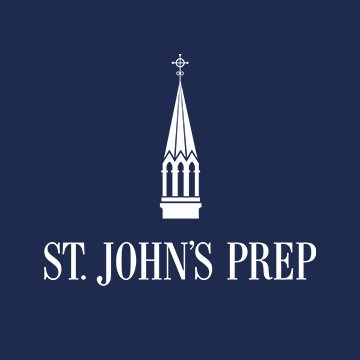 Accredited by NEASC
Alumni Engagement Coordinator
Faculty / Full-Time
St. John's Prep, Danvers, MA
 St. John's Preparatory School is looking for a full-time Alumni Engagement Coordinator to join the Office for Institutional Advancement. Under the direction of the Managing Director of Alumni Engagement, this integral position will be responsible for several key programs, marketing and campaign initiatives, as well as a variety of fundraising strategies. The coordinator position will focus on growing alumni relationships through strategic events, marketing/communications, reunions, volunteerism, mentorship and virtual programming. Additionally, the coordinator will help grow corporate and strategic partnerships among alumni business, and connections through the alumni professional network, as well as develop a pipeline of new corporate contributors as event sponsors.
Partnering with the Managing Director of Alumni Engagement and Managing Director of Annual Giving, this role will contribute to the success of the school's Giving Day, Reunion weekend, Senior Class Gift, Spire Society (student philanthropy group), Homecoming, Golf for GOOD events, Be.Love FitFest, and Prep2Pro, among other initiatives.
The ideal candidate should be highly collaborative, entrepreneurial and mission-driven, possess the skills to work in a fast-paced office environment, have experience with Raiser's Edge, and have the desire to strengthen Advancement priorities especially through volunteer engagement and growing strategic relationships benefitting the team's revenue goals. Occasional weekend and evening hours required. Additional duties as assigned.
Duties and Responsibilities
Support the work of the Managing Director of Alumni Engagement and work daily to understand and enhance annual giving priorities among the alumni community
In coordination with the Managing Director of Alumni Engagement, plan and implement all details of alumni events
Develop and implement comprehensive marketing campaigns for alumni events and programs including a yearlong engagement plan for Reunion Weekend
Help to engage a portfolio of alumni who support the mission of St. John's Prep and its philanthropic goals
Manage production of all digital/print alumni marketing materials
Write and distribute alumni newsletters and ongoing alumni engagement reports
Collaborate with the Prep's Marketing and Communications department to manage an alumni social media presence
Create and maintain all alumni webpages in partnership with Marketing and Communications staff
Increase online alumni engagement; maintain Alumni directory in collaboration with advancement data
Design and champion a five-year engagement plan for college age graduates
Develop and coordinate stewardship practices following alumni events
Co-moderate the student Spire Society, a student volunteer group, and Senior Class Gift Committee
Skills & Experience
Bachelor's degree
3+ years of related professional experience
Strong interpersonal skills
Creative and entrepreneurial mindset
Exceptional written and verbal communication skills
Sound judgment, discretion, and absolute confidentiality
Demonstrated skills in project management, initiative, follow through and event follow up
Organized and detail-oriented
Ability to communicate effectively with all constituents including alumni, parents, students, faculty and staff
Flexible and adaptable in a varied, fast-paced, changing environment
Ability to work both independently and as a team player
St. John's Prep is committed to building a diverse and inclusive campus community. We welcome applications from underrepresented groups. We seek applicants who demonstrate a commitment to multiculturalism and diversity that is manifested in classroom practice, student engagement, interpersonal communication, and curricular decisions. For more information about our academic, spiritual and student life programs, please visit www.stjohnsprep.org.
Interested candidates are asked to send a cover letter and résumé to Tracii Schaeublin, Interim CFO/COO, at tschaeublin@stjohnsprep.org by Monday, August 16, 2021.  Please, no phone calls.
St. John's Prep
Danvers, MA
Elementary, Middle School, High School
Day
Boys