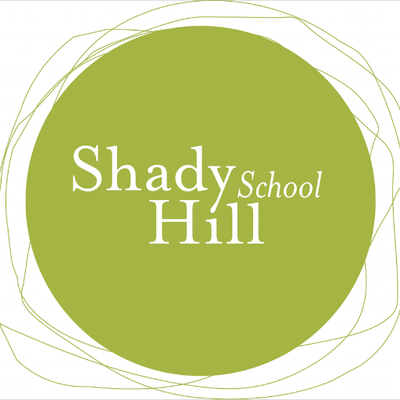 Accredited by AISNE
Afterschool Teacher (Multiple Positions)
Part-Time
Shady Hill School, Cambridge, MA
Shady Hill Auxiliary Programs is seeking dedicated and engaging educators to join our dynamic childcare team. For 100 years, Shady Hill has been a leader in progressive elementary education and our Afterschool program and other Auxiliary offerings are an essential part of that mission. We provide Shady Hill students the freedom to make developmentally appropriate activity choices, encourage them to try new things, celebrate growth and progressing self-reliance, and foster enriching multi-age friendships in a diverse and inclusive community setting. We also oversee a lot of joyful active recess play!
We are offering a range of part-time Afterschool Teacher positions for the 2023-2024 school year. The Auxiliary Programs team cares for students from Beginners (Pre-K) through Grade VIII in both Extended Day and Afterschool programming, and during occasional Fun Camp and Professional Development Days. Additional hours may be available monitoring periodic school-sponsored Pizza-and-Movie Nights and school-day subbing support. 
Summary: Afterschool Teachers work with the Afterschool team to provide programming and supervision to students ranging in age from Beginners (Pre-K) to 5th Grade each day. These are in-person, part-time, hourly positions during the school year (September – June). Afterschool Teachers in benefits-eligible positions are eligible for pro-rated health, dental and vision insurance, paid school holidays, and retirement plan contributions. 
We are currently looking to hire 3 Afterschool Teachers with different schedules: 
Afterschool/Beginners Support (benefits-eligible): 11:45 am – 5:45 pm Mon – Fri (works with just pre-K students until 3pm each day, then Afterschool until 5:45 pm)
Afterschool/Classroom Support (benefits-eligible): 2:00 pm – 5:45 pm Mon & Tues, 11:45 am – 5:45 pm Wed, 11:00 am – 5:00 pm Thurs and 12:45 pm – 5:45 pm Fri (supports Kindergarten Science and Grade I Music classes during the week, works with just Kindergarten students on Wed afternoon, Afterschool after 3pm all other days)
Afterschool/Kindergarten Extended Day (no benefits except paid holidays): 2:45 pm – 5:45 pm Mon, Tues & Fri, 11:45 am – 5:45 pm Wed and 1:15 pm – 5:45 pm Thurs (works with just Kindergarten students on Wed, Afterschool all other days)
Primary Responsibilities: 
Monitor student attendance and sign-outs using SchoolPass attendance software, keep track of student movements across various transition times and activity choices

Work in the Extended Day program for Beginners or Kindergarten, including supervising lunch time, rest time, and in-classroom and outdoor activities

Plan, develop, and implement engaging activity options for students in Extended Day and Afterschool

Distribute healthy snack options and establish responsible student clean-up routines

Engage with students in active recess play and joyful indoor games and craft times

Support healthy homeworks habits (for Grades III & Up) during Afterschool

Collaborate with Auxiliary Programs colleagues and classroom teachers as needed to support student and programmatic needs

Ensure the safety and well-being of each student

Care for and maintain school spaces, equipment, supplies and property of the program

Observe all rules and regulations of Shady Hill School

Other duties as assigned
Qualifications:
Previous experience working with children required, preferably in a group setting

Ability to work collaboratively and communicate effectively required

Interest in child development and educational best-practices and commitment to respecting the needs of each child and honoring the pace of childhood required

Experience implementing Responsive Classroom Management techniques is a plus

Commitment to celebrating diversity and creating inclusive, identity-affirming communities
To apply: please send a cover letter and resume to apply@shs.org. Please be sure to include "Afterschool Teacher" in the subject line of the email. The pay range for this position is $22 – $24 / hour. 
Shady Hill offers competitive salaries and a generous benefits package, including medical, dental and vision insurance plans, a school-matched retirement plan and paid time off. Shady Hill is an Equal Opportunity/Affirmative Action Employer. For more information on Shady Hill please visit us at www.shs.org. 
COVID 19 Protocols: All Shady Hill employees are required to provide proof of vaccination and to observe campus covid protocols. All health and safety protocols are subject to change based on state, local and CDC guidelines and at the discretion of the Health and Safety Team.
Shady Hill School
Cambridge, MA
Early Childhood, Elementary, Middle School
Day
All Gender