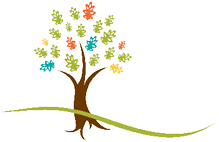 Accredited by AISNE
Afternoon Front Desk Receptionist
Staff / Full-Time
Oak Meadow School, Littleton, MA
Oak Meadow School seeks an experienced person to provide part-time support in our Front Desk Reception in the afternoon for the 2021-22 school year.
This position will involve collaboration with all areas of the school, with the following primary responsibilities:  Answer and screen incoming phone calls and forward as appropriate
Greet and create a welcoming environment for all visitors to the school
Receive a deliver incoming packages
Receive and deliver incoming mail
Provide Administrative support to the Business Office as needed
Provide Administrative support to the Head of School and teaching staff as needed
Assisting student groups with transitions between Enrichment and Aftercare as needed
Any other duties as assigned by the Business Operations Manager
ABOUT US: Oak Meadow School was founded in 1977 as a Montessori school for early childhood students. Over the years, elementary and middle school, and most recently, toddler grade levels have been added. Oak Meadow now has a reputation for one being one of the finest independent schools in the country, matriculating its graduates to the most selective independent high schools in New England.
Oak Meadow School is currently embarking upon a new and exciting chapter in its ongoing commitment to professionalism, transparency, excellence, and inclusivity. Over the past year, the school's Diversity, Equity and Inclusion (DEI) Task Force (composed of teachers, staff, parents, and trustees) has significantly advanced the school's commitment to equity, inclusion, anti-racism, and justice
Littleton, Massachusetts is located just northwest of Concord, in one of the top growth areas outside of Boston, and attracts families who value the best educational options available, with housing costs lower than communities closer to Boston. Train service to Boston is easily accessible, and the beautiful outdoor resources of New Hampshire, Vermont, Maine, Cape Cod, and the Berkshires are a short drive away.
OAK MEADOW SCHOOL'S MISSION STATEMENT:
Oak Meadow School is rooted in the child-centered Montessori philosophy, which fosters academic excellence, personal growth, and cultural awareness while nurturing children's spirits. A diverse community of life-long learners, we cultivate confident, independent, and compassionate human beings by providing the tools and experiences needed to embark on rich, meaningful journeys as responsible citizens of the world.
QUALIFICATIONS:
BA/BS degree preferred
Experience with reception related responsibilities required
Commitment to supporting the Administrative needs of the school is required
Commitment to providing excellent customer service is required
Interest in learning more about Montessori education
TO APPLY, CANDIDATES SHOULD SEND THE FOLLOWING INFORMATION BY EMAIL:
A cover letter describing your interest in the position
A current resume
APPLICATIONS SHOULD BE SENT TO: Nicole White, Business Operations Manager — nwhite@oakmeadow.org
Applications must be made by email.
Oak Meadow School
Littleton, MA
Infant / Toddler, Early Childhood, Elementary, Middle School
Day
All Gender
Montessori