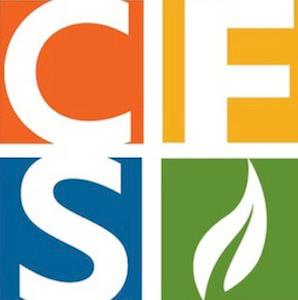 Accredited by AISNE
After School Soccer Assistant Coach
Staff / Part-Time
Cambridge Friends School, Cambridge, MA
Cambridge Friends School
Cambridge Friends School, the only Quaker School in Massachusetts, is a renowned leader in teaching social justice and equality, with a commitment to project-based, experiential learning. Guided by the six Quaker Testimonies of Simplicity, Peace, Integrity, Community, Equality, and Stewardship, Cambridge Friends School focuses on educating the whole child in an environment that best positions the child for their success. Cambridge Friends School is deeply committed to preparing each child for the road ahead in high school and beyond, and to inspiring a life-long love of learning.
Cambridge Friends School is accepting applications for a part-time Soccer Coaching Assistant for the After School Athletics Program for the 2022-2023 academic year. The School is seeking applicants who coach afterschool soccer for grades 5 – 8 from 2:45 pm to 6:30 pm, and successfully administer the School's athletic program. The successful candidate is versatile, passionate about physical education, inventive, and enthusiastic about working with middle school students. The Physical Education program supports students in developing self-confidence, maintaining a physically active lifestyle, and building a sense of sportsmanship and fair play. Candidates should be able to lead students in developing physical skills, building strength, working cooperatively, and becoming excited about physical education.
Responsibilities also include: assisting with equipment, overseeing drills, and reinforcing player expectations.
The ideal candidate:
Has a working knowledge of the physical and emotional development of children ages 10 to 14
Will be well versed in a variety of age-appropriate activities and games to support increased strength and coordination in students
Has knowledge of inquiry-based and project-based learning paradigms
Possess foundational understanding of athletics (sports)
Can competently coach soccer
Is an effective administrator with skills in scheduling, coordinating personnel, and managing logistics of a co-curricular athletic program
Have effective classroom management skills and a working knowledge of the developmental learning needs and learning differences of middle schoolers from a variety of backgrounds
Will be a creative, thoughtful, flexible, and versatile collaborator with teaching partners and the entire Middle School faculty
Will utilize curricula that reflect the diverse cultural backgrounds of students with attention to the dynamics of multicultural classrooms
Will uphold Quaker values as a guiding principle in teaching and interacting in the school community
Experience playing soccer is preferred but not required
Bachelor's degree in physical education preferred but not required
It is Cambridge Friends School's policy to provide equal employment opportunity to all employees and applicants for employment without regard to race, color, sex, religion, pregnancy, identity, national origin, ancestry, age, physical or mental disability, genetic information, marital status, veteran status, military service, application for military service, or any other status protected by applicable law.
Qualified candidates should send a cover letter, resume, and references to:
Derek Morin (d.morin@cambridgefriendsschool.org) with "After School Soccer Coaching Assistant" in the subject line.
Cambridge Friends School
Cambridge, MA
Early Childhood, Elementary, Middle School
Day
All Gender