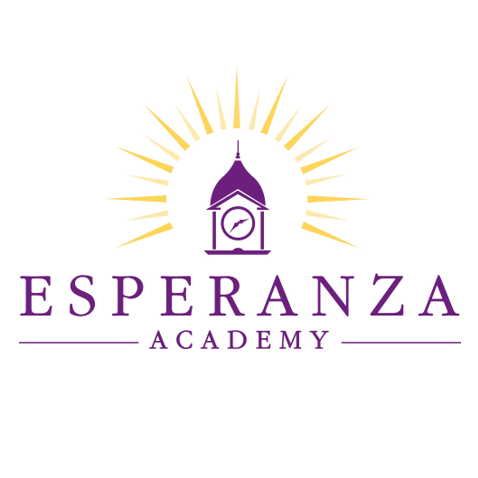 Accredited by AISNE
After School Coordinator
Staff / Part-Time
Esperanza Academy, Lawrence, MA
Esperanza Academy seeks After School Coordinator(s) to manage dismissal and student movements to/from community partner organizations that provide enrichment programming.   The successful candidate should have experience supervising children, interacting with community organizations, families and school staff.  
ABOUT ESPERANZA ACADEMY: At Esperanza Academy, we are fortunate to serve our students, their families, and the community of Lawrence. We are a tuition-free independent middle school with a 12-year commitment to our students. Our school is a revolutionary antidote to racism; we emphasize racial and cultural identity affirmation, love of community, and restorative justice. By creating a culture of achievement in which academic success and self-discovery are paramount, we protect and nurture the innate confidence that each of our girls possesses. We believe that relationships must come first.
POSITION SUMMARY: An After School Coordinator reports to the Principal and is responsible for organizing students into chosen program groups for transportation and walks to/from community partner sites, after program dismissal from school, and support to ensure student success.  Hours are Monday through Thursday 2:30-5:30.
This hourly position is from  January-June 2022.  There may be summer opportunities in July and/or opportunities extended to the next academic year.  
RESPONSIBILITIES INCLUDE:  
With support from the school principal, coordinate the logistical aspects and implementation of our Community Enrichment Program

Promote a positive school climate

Establish rapport with all students 

Organize students in chosen program groups for movement to and from partner sites

Check off students entering/exiting bus transportation

Walk or drive with students to/from sites

Provide support as needed at the program site for student success

Supervise student dismissal from Esperanza Academy with a team of faculty/staff

Communicate with supervisor, program site, parents to resolve any challenges
Other duties and projects  as assigned by the principal
QUALIFICATIONS, REQUIREMENTS, PREFERENCES, EDUCATION,  EXPERIENCE AND/OR DEMONSTRATED SKILLS/ABILITIES:
Experience supervising children in a supportive setting

Ability to organize multiple groups going in different directions

Ability to communicate with adults in English and Spanish

Knowledge of youth programs in Lawrence preferred

Experience in a diverse, middle school setting preferred

Willingness to learn about Restorative Justice practices, Trauma-Informed Educational Settings

Flexibility and sense of humor
COMPENSATION: Hourly wage will be competitive and commensurate with experience. This position is not eligible for benefits.  Snacks are provided free to employees and students by our kitchen staff.
TO APPLY: Please send a cover letter specifically detailing your qualifications for the position, a resume, and contact information for three professional references to principal Delia Durán-Clark at employment@esperanzaacademy.org
Non-Discrimination Policy: Esperanza is committed to a diverse and inclusive community with respect to race, national origin, religion, gender, sexual orientation, family status, economic circumstance, age, and physical disability in its student body, faculty and staff. Esperanza Academy does not discriminate on the basis of race, color, national and ethnic origin in the administration of its educational policies, admission policies, and athletic and other school-administered programs. Esperanza Academy is an Equal Opportunity Employer.
Esperanza Academy
Lawrence, MA