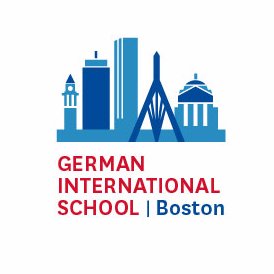 After School and Camp Teachers
Faculty / Part-Time
German International School Boston, Boston, MA
After School & Camp Teachers:
GISB is recruiting for the following positions in the After School Program:
20 hour position (daily 2:00 – 6:00)
10 – 12 hour position (daily 2:00 – 4:15)
The After School & Camp Teacher will support our preschool program and offer a range of
enrichment opportunities, adventure, and fun to our students. Teachers in the after school program work
Monday through Friday from 2:00 to 6:00 and during vacation camps, including one week of February
camp, one week of April camp, and one week of summer camp. This is a salaried and benefits-eligible
position offering excellent benefits, including paid vacation and the opportunity to work additional camp
weeks at the rate of $30.30/hour.
YOUR TASKS AND RESPONSIBILITIES
● Plan and lead activities in areas such as arts & crafts, cooking, and science.
● Guide students in their development of interpersonal and meta-cognitive skills.
● Maintain a safe and healthy environment for students and staff, including strict adherence to federal,
state and GISB health guidelines, including social distancing, masking, cleaning, and ventilation.
● Remain flexible and creative in the face of new challenges.
QUALIFICATIONS
● AA or BA in Early Childhood or Elementary Education, or equivalent experience.
● Experience and enthusiasm for teaching and children.
● German-speaking ability is preferred but not required.
GISB BENEFITS (for 20 hours or more)
● Generous Paid Time Off, including vacation, sick leave, and holidays;
● Excellent healthcare and dental benefits (50% premium covered by the school);
● Retirement account with immediate employer match;
● Flexible Spending Accounts: healthcare, childcare, transportation/parking;
● Tuition remission for dependent children; and
● Professional development opportunities and reimbursement.
Classification: Exempt, part-time
Start Date: ASAP
Reports to: Director of Co-Curricular Programs
Contact: Please send a resume and cover letter to jobs@gisbos.org.
GISB is committed to equal employment opportunity. We will not discriminate against employees or applicants for employment on
any legally-recognized basis including, but not limited to: race; color; religion; national origin; genetic information; ancestry; sex;
pregnancy, childbirth, or related medical conditions; marital status; sexual orientation; gender identity; age; physical or mental
disability; citizenship status; veteran status; military service; application for military service; or any other protected class under
federal, state, or local law. The School will make reasonable accommodations for qualified individuals with known disabilities, in
accordance with applicable law.
German International School Boston
Boston, MA
Early Childhood, Elementary, Middle School, High School
Day
All Gender