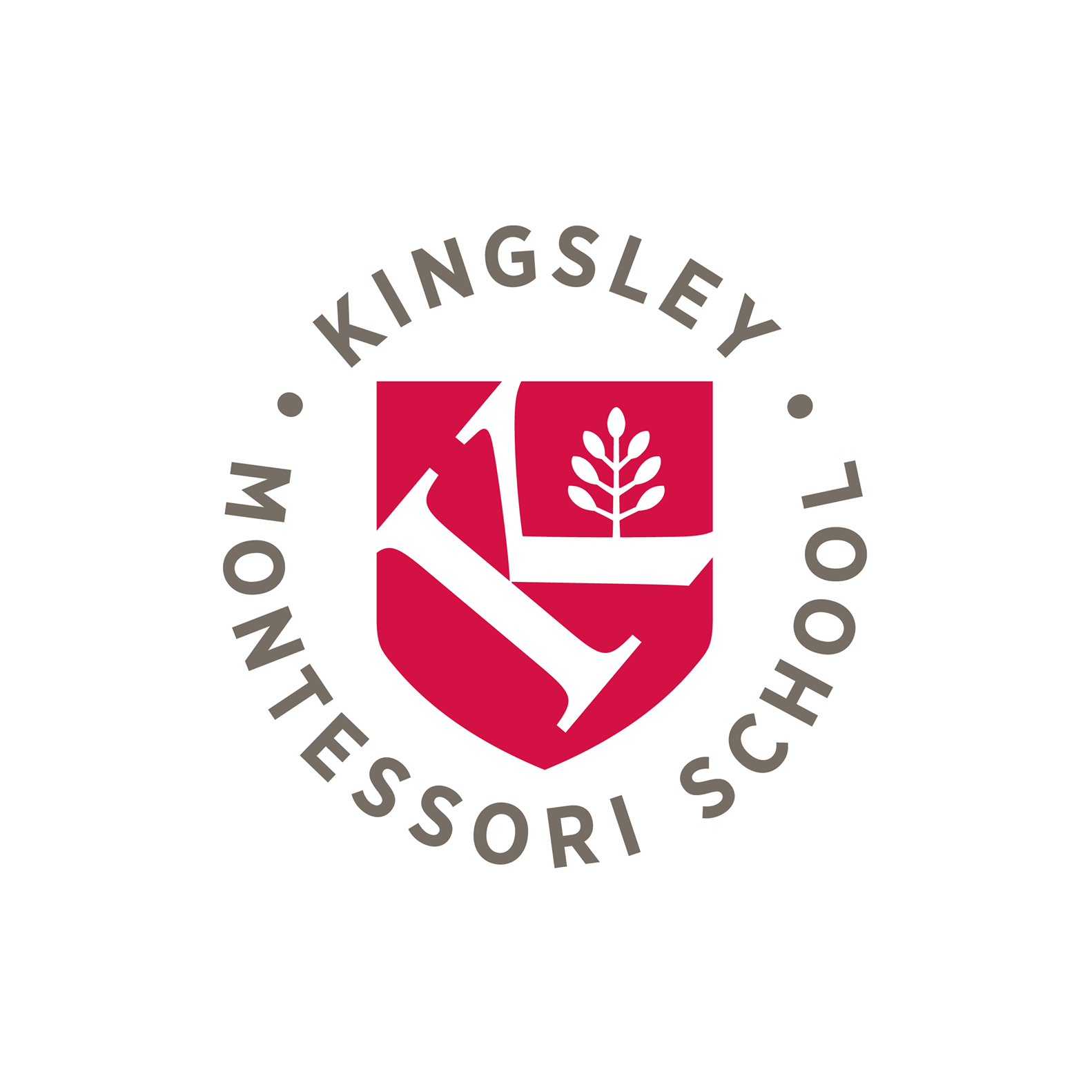 Accredited by AISNE
After School and Auxiliary Programs Teachers
Faculty / Full-Time
Kingsley Montessori School, Boston, MA
Position Available: Auxiliary Programs Teacher
WHAT IS AUXILIARY?
An umbrella term that covers any activity not included in the regular Kingsley school day.
POSITION DESCRIPTION:
Kingsley seeks applicants for our Auxiliary School Programs, primarily as an After School Teacher
but with the opportunity to teach other Auxiliary Programs such as Vacation Weeks, Summer in
the City, and more. We seek reflective, intentional educators who are looking to contribute to a
progressive, integrated curriculum informed by Montessori pedagogy and principles. As an After
School Program Teacher, the individual will share responsibility for the After School Program
student experience and develop strong partnerships with colleagues and parents. This active,
engaged, and dynamic role is an opportunity for those interested in seeing many different facets
of an independent school. Teachers attend regular meetings and share responsibilities with other
faculty in the areas of curriculum management, after school schedules, student needs, and the
learning environment. Auxiliary Program Teachers report to the Director of Auxiliary Programs.
We are hiring for both a full-time role, 10:00 AM – 6:00 PM, and a part-time role, 2:00 PM – 6:00
PM.
ABOUT US:
Kingsley Montessori School is a toddler through sixth grade independent school of 300 students
in Boston's historic Back Bay. Our mission is to engage the mind, hands, and heart of each child
to nurture resilient explorers, confident learners, and empathetic citizens. A diverse, equitable,
and inclusive community is integral to fulfilling our mission. Kingsley Montessori School strives to
be a place where each person feels a sense of belonging and respect, recognizes and
appreciates the richness that is added to our community through diversity, and is empowered to
take action against injustices. We actively create such a community through our programming, our
professional development, and our hiring, admissions, and governance practices. Kingsley's high
standards of professionalism are maintained through supportive and ongoing supervision and
evaluation, development, and growth. We actively seek candidates whose lived experiences
reflect and enhance the racial, cultural, and gender diversity of our school community.
RESPONSIBILITIES INCLUDE BUT ARE NOT LIMITED TO:
General School Day Support
● Assist with classroom coverage as needed throughout the school
● Support coverage during recess, lunch, P.E. class, and other occasions as needed
● Collaborate with teachers to ensure continuity between classrooms and After School
Program
Auxiliary Programs Teacher
● Develop lesson plans and activities and lead engaging, hands-on lessons in collaboration
with classroom teachers and other after school teachers
● Teach After-School, Vacation Care, and Summer Programs as scheduled
● Communicate clearly and efficiently with fellow teachers, administrative staff, and school
staff
● Monitor student attendance by collecting attendance rosters, updating attendance
database, and communicating attendance issues
● Ensure the safety and well-being of each student
● Lead safe After School trips to locations off-campus
● Be a leader in the classroom and model Kingsley values
● Reinforce and correct behavior expectations
● Observe all rules and regulations of Kingsley Montessori School
● Maintain overall professional personal appearance
QUALIFICATIONS:
● Bachelor's Degree required
● Prior experience working with children and/or in education, preferably with multi-age
learning environments
● Demonstrated knowledge of curriculum design and development
● Ability to work collaboratively with faculty to enhance curriculum and community
● Commitment to meeting the needs of each child
● Familiarity with and/or an interest in learning more about Montessori pedagogy [American
Montessori Society (AMS) / Association Montessori Internationale (AMI) teaching
credentials are a plus but are not required]
BENEFITS:
● Competitive, independent school salaries
● Health, vision, dental and Flexible Spending (FSA)
● Matching 403b plan
● Professional development opportunities
● Qualified transportation program
● Tuition reimbursement for eligible employees seeking Montessori certification
● Tuition remission up to 50% for full-time employees
TO APPLY, CANDIDATES SHOULD SEND THE FOLLOWING VIA EMAIL TO:
working@kingsley.org
● Cover letter describing your interest in the position
● Current resume
● Sample lesson plan
● List of three current/past supervisors with email addresses and phone numbers
Kingsley Montessori School values and celebrates diversity because it makes us a better employer, builds a stronger school
community, develops a sense of collaboration, and encourages mutual respect and broader thinking. We are an equal opportunity
employer. All qualified applicants will receive consideration for employment without regard to race, color, religion, sex, national origin,
disability status, protected veteran status, gender identity, sexual orientation, pregnancy and pregnancy-related conditions, or any
other characteristic protected by law.
Kingsley Montessori School
Boston, MA
Early Childhood, Elementary
Day
All Gender
Montessori