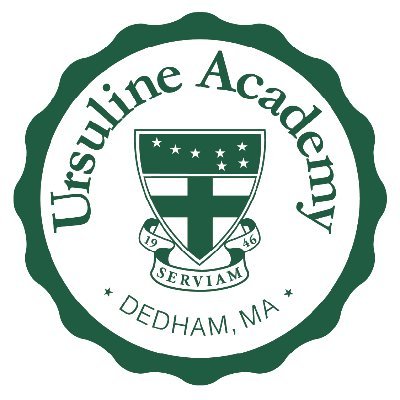 Accredited by NEASC
Advancement Services Manager
Staff / Full-Time
Ursuline Academy, Dedham, MA
JOB SUMMARY:
Ursuline Academy, an independent Catholic school for young women in Grades 7-12 in Dedham, MA, seeks a skilled, experienced, and organized professional for the role of Advancement Service Manager. This is a full-time, non-exempt position, beginning June 2022. 
The Advancement Services Manager reports to the Chief Advancement Officer and is responsible for database management, reporting, prospect management, gift recording, and data integrity/security.  This position will develop, refine, and implement gift-entry procedures, produce reports and mail lists, and contribute to the overall success of the Advancement program at Ursuline Academy.  
RESPONSIBILITIES
Manage the database application for the Advancement office including data management and gift processing procedures;

Reconcile revenue with the Business Office on a regular basis;

Evaluate and improve donor record accuracy and integrity;

Provide reports for the Head of School, Chief Advancement Officer, and other staff and volunteers as necessary;

Develop and analyze donor prospect lists for cultivation and solicitation;

Develop, implement, and manage the internal systems of prospect identification, cultivation, solicitation, and stewardship;

Maintain effective tracking systems to support donor cultivation and solicitation;

Provide full-service support for campaigns including tracking next steps, pledge commitments, solicitation, strategy management, and reporting;

Search for lost constituents; conduct prospect research on individuals, corporations, and foundations;

Assist with other Advancement-related duties as needed.
REQUIRED EXPERIENCE
Bachelor's degree from an accredited institution is required;

5-7 years of experience in fundraising and database work;

Experience in an independent school or higher education setting is a plus;

Experience with Raiser's Edge and NXT (including recommending best practices and strategic implementation) is a plus. 
REQUIRED SKILLS
Strong organizational, writing, and communications skills;

Knowledge and understanding of fundraising principles and practices;

Willingness to master Raiser's Edge, wealth screening, and other research tools;

Ability to manage multiple complex tasks and/or projects simultaneously and with a sense of humor;

Attention to detail, customer service, and ability to meet deadlines;

Flexibility and willingness to accept additional responsibilities; 

Willingness to work occasional nights and weekends for events.
ADDITIONAL INFORMATION
Ursuline Academy is an equal opportunity employer and is committed to compliance with all applicable laws prohibiting employment discrimination. All applicants will receive consideration for employment without regard to race, color, religion, creed, gender, sex (including pregnancy), sexual orientation, gender identity or expression, national origin, ancestry, age, marital status, citizenship status, genetic predisposition or carrier status, disability, military status, status as a disabled or other protected veteran or any basis protected by applicable state and federal law. 
APPLICATION INSTRUCTIONS
If interested, please email a cover letter including examples of prior success in a similar environment, a resume, and a list of references to Joe Ziska, Chief Advancement Officer, jziska@ursulineacademy.net
Ursuline Academy
Dedham, MA
Middle School, High School
Day
Girls