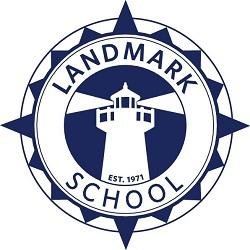 Accredited by NEASC
Advancement Services Manager
Administrator / Full-Time
Landmark School, Beverly, MA
Landmark School
Office of Institutional Advancement 
Job Title: Advancement Services Manager  
Office or Division: Institutional Advancement 
Reports to: Director of Institutional Advancement 
Mission and Background
Landmark is a coeducational, multi-campus, approved Massachusetts Chapter 766 Private Day and Boarding school enrolling students in grades 2-12 diagnosed with dyslexia or another language-based learning disability (LBLD). These fall under the broader category of specific learning disabilities (SLD). Landmark's unique, individualized approach empowers students to reach their academic and social potential. 
Landmark School's Office of Institutional Advancement works to support and enhance the school's community and culture through engagement with parents, alumni, faculty and staff, and friends. Programs include social and educational events, fundraising initiatives, alumni relations, and much more.  
Summary 
The Advancement Services Manager will report to the Director of Institutional Advancement and will be responsible for database management, gift processing, gift and constituent reporting, and special event logistics. This position serves as primary liaison to the Landmark Business Office on gift recording, auditing, and reporting. This position also supports the Advancement team's overall stewardship and gift acknowledgment program. The Advancement Services Manager will work closely with all members of the Advancement team.
Responsibilities:
Database Management 
Manage Raiser's Edge 7/NXT database, donor research database, and MailChimp email database.

Design and maintain database standard operating procedures (SOPs) and overall donor tracking strategy.

Interface with the Business Office regularly to ensure accurate financial information.

Produce financial and donor reports as needed, and mailing lists as needed, for the frontline team.

Enter new family information into the database annually, including: relevant family relationships, employment information, all contact information, etc. Update records annually/as needed as constituent information changes (graduation/leaving school/etc)

Analyze donor data and assist in Fundraising Appeal strategies: query and export donor information from specific criteria provided by the frontline team, offer insight on how best to build lists based on appeal strategy.

Coordinate Annual Reporting, Board of Trustee reporting, and Campaign reporting.

Advise on internal donor commitment procedures and documentation.

Oversee and advise team training in Raiser's Edge. Serve as point of contact to Blackbaud business services. 
Gift Processing 
Implement the consistent, accurate, and timely processing and accounting of all gifts. 

Reconcile daily batches with Raiser's Edge and prepare for Controller. 

Serve as primary point of contact with database, online payment, and related vendors, as well as

financial services institutions and charitable organizations

Maintain streamlined donor acknowledgement process including: weekly acknowledgement letter production and mailing, collaboration with frontline team on custom acknowledgements, and monthly acknowledgement reconciliation

Work closely with members of the Business Office to provide accurate daily gift batch reports

Oversee pledge reminder process and related documents. 

Partner with Director of Advancement, Director of Finance and Operations, and Controller on the Advancement aspects of the annual school audit. 
Event Logistics Support 
Manage Landmark Advancement department calendar of events.

Serve as logistics assistant in organizing signature fundraising events throughout the year.

Assist with technical support for event-related web-based systems.

Track event registrants, sponsors, and donors.

On-site gift and payment processing at all fundraising events.

Attend and assist with on-campus parent and faculty events.
Position Requirements
Bachelor's Degree

Minimum four years relevant experience in CRM Database Management, ideally Blackbaud's suite of products including Raiser's Edge 7, NXT, and Research Point. 

Experience in education or other non-profit organizations, a plus.

Expert in Google Drive and all G Suite programs, specifically: Word/Docs and Excel/Sheets.

Sensitivity, good judgment, relationship-building skills, and overall standards of excellence in communicating with constituents in person, by phone and video conference, and through written correspondence. Skilled in diplomacy, tact, maturity, discretion, and the ability to maintain confidentiality. 

Meticulous organizational, project, and time-management skills. 

Ability to think critically and creatively while multitasking in a highly collaborative atmosphere. 
Landmark School's Advancement team works full-time, in person at the administration offices at Landmark's campus in Beverly, Mass.  
The Landmark School (Landmark) does not discriminate on the basis of race, ethnicity, religion, sexual orientation, homelessness, color, national origin, gender, gender identity, genetic information, disability, sex, or age in treatment or employment at Landmark, admission or access to Landmark, or any other aspect of the educational programs and activities that Landmark operates. 
Other considerations
Salary commensurate with experience. Comprehensive benefits package offered. 
Application Process
To apply, please submit a cover letter and resume to the email below. Applications accepted by Friday, February 3, 2023.
Landmark School
Office of Institutional Advancement
Michelle Granese 
Email: mgranese@landmarkschool.org
Landmark School
Beverly, MA
Elementary, Middle School, High School
Day, Residential
All Gender
Serves Special Needs