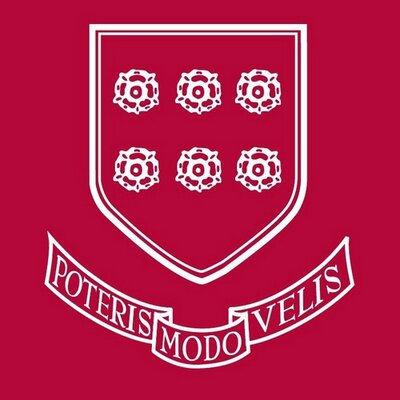 Accredited by AISNE
Advancement Data Manager
Staff / Full-Time
Fay School, Southborough, MA
Advancement Data Manager
Beginning immediately
Description
The Advancement Data Manager ensures the integrity, security, and availability of Advancement constituent information. This position requires a high degree of computer literacy, professionalism, problem-solving skills, and attention to detail. The Data Manager works as a member of the Advancement Office team and supports the fundraising and constituent giving goals of the School. The Data Manager reports to the Director of Advancement. This is a full-time, year-round, non-exempt position and is eligible for benefits.
Qualifications
The ideal candidate will have at least three years of experience managing and maintaining the integrity of data within database applications and systems. A bachelor's degree or equivalent experience is required. Candidates should have proven analytical and data research skills, and proven experience using Microsoft Excel or Google Sheets to organize, manipulate, and report data. Proficiency using Microsoft Word and Google Docs is expected. Experience using Blackbaud's Raiser's Edge in a school or other non-profit environment is preferred. Prior experience using data analytics and visualization tools is preferred.
Candidates must be well-organized, detail-oriented, and able to multitask to meet the demands of a fast-paced, team-oriented work environment. This individual must understand the importance of data structures and workflows within a fundraising environment. Discretion in handling confidential material is expected. Candidates must have strong communication and customer service skills, the ability to effectively prioritize their work, and be a self-starter.
Fay School seeks candidates who will reflect and enhance the racial, cultural, and gender diversity of our school; a demonstrated ability to work in a diverse and inclusive community is essential.
Responsibilities include:
Maintaining the accuracy and integrity of Advancement data.
Managing new constituent data entry and record updates for existing constituents.
Performing data queries and generating reports for the Advancement Office and other school offices.
Completing the annual rollover process for Advancement data.
Producing all donor lists for the Annual Report.
Processing and recording all donations using Raiser's Edge.
Generating all acknowledgement letters and receipts for donations received.
Managing and generating donation reconciliation reports as needed and in compliance with the Business Office.
Managing reports for small and large mailings, both in-house and in coordination with external agencies.
Conducting research and analysis, as well as producing analytics, forecasting, and other reports using data from Raiser's Edge and other sources.
Participate as an active member of the Data Management Committee under the guidance and direction of the Director of Innovation.
Establishing and documenting standards for data entry and usage to further improve the efficiency and productivity of the Advancement Office.
Providing training to Advancement Office staff, as needed.
Providing excellent customer service and maintaining positive relationships with all constituents.
Ensuring compliance with school-wide data privacy and security standards.
Interested candidates should send a cover letter and resume with the subject line "Advancement Data Manager" to fayjobs@fayschool.org.
For more information about working at Fay, please visit https://www.fayschool.org/about/working-at-fay.
Fay School
Southborough, MA
Elementary, Middle School, High School
Boarding, Day
All Gender