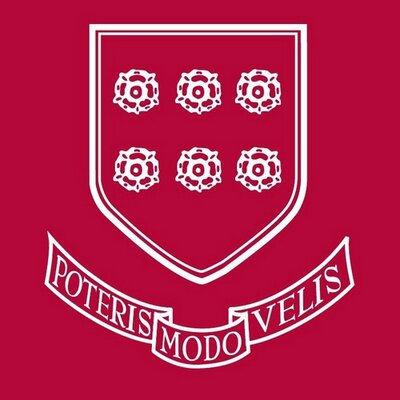 Accredited by AISNE
Advancement Data Manager
Staff / Full-Time
Fay School, Southborough, MA
Description:
The Advancement Data Manager ensures the integrity, security, and availability of Advancement Office constituent information. This position requires a high degree of computer literacy, professionalism, and problem- solving skills. The Data Manager works as a member of the Advancement Team and supports the fundraising and constituent giving goals of the School. The Data Manager reports to the Director of Advancement. This is a full-time, year-round position and is eligible for benefits.
Qualifications:
The ideal candidate will have 3 to 5 years' experience working with database systems in a networked environment. A bachelor's degree or equivalent experience is required. Candidates should have proven analytical and data research skills, and proven experience using Microsoft Excel or Google Sheets to organize, manipulate, and report data. Proficiency using Microsoft Word and Google Docs is expected. Experience using Blackbaud's Raiser's Edge in a school or other non-profit environment is strongly preferred. Prior experience using data visualization tools is preferred.
Candidates must be well-organized, detail-oriented, and able to multi-task to meet the demands of a fast-paced, team-oriented work environment. Discretion in handling confidential material is expected. Candidates must have strong communication and customer service skills and the ability to effectively prioritize their work.
Responsibilities include, but are not limited to:
Maintaining the accuracy and integrity of the Raiser's Edge Advancement database.
Ensuring compliance with school-wide standards for data security.
Establishing and documenting standards for data entry and usage to further improve the efficiency and productivity of the Advancement Office.
Managing gift entry and acknowledgment.
Managing all new constituent data entry and annual roll-overs.
Designing and producing forecasts and other reports as requested.
Conducting research projects for the Director of Advancement.
Providing database training to Advancement Office staff, as needed.
Managing small and large mailings, both in-house and by working with external agencies.
Providing excellent customer service and maintaining positive relations with current and prospective donors and constituents.
Fulfilling requests for information from other school offices.
Interested candidates should send cover letter, resume, and list of three references via email with the subject line "Advancement Data Manager" to fayjobs@fayschool.org.
Fay School, 48 Main Street, Southborough, MA 01772
Fay School is an equal opportunity employer and does not discriminate on the basis of race, color, religion or creed, national or ethnic origin, gender, gender identity, sexual orientation, genetic background, age, disability, or military service in its hiring, employment or other programs and activities.
Fay School
Southborough, MA
Elementary, Middle School, High School
Boarding, Day
All Gender