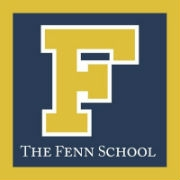 Accredited by AISNE
Advancement Assistant & Events Coordinator
Staff / Full-Time
The Fenn School, Concord, MA
Summary:
The Advancement Assistant & Events Coordinator provides administrative support for the Director of Advancement and all aspects of the Advancement program. Additionally, he/she collaborates with other Advancement staff to plan, organize, and execute all department events. In the course of his/her duties, he/she interfaces regularly with trustees, volunteers, donors, faculty, and school administrators. This is a full-time, twelve-month position with some evening and weekend hours.
 The Advancement Assistant & Events Coordinator will lead or assist in the following areas:
 Advancement Responsibilities:
Provides support relating to the work of the Director of Advancement, which includes scheduling meetings and producing support materials, coordinating necessary follow-up, and undertaking special projects
Under the direction of the Director of Advancement, manages the department budget and reconciles with the Business Office; maintains the department's vacation and sick-time tracker
Maintains inventory of stationery and supplies, re-ordering proactively
Manages Advancement Office calendar in coordination with the School's master calendar
Schedules use of the Advancement Office conference room
Represents the Advancement department at Fenn administrative staff meetings
Other projects and duties as assigned
 Event Responsibilities include:
Collaborates in the planning of all major Advancement events, including, but not limited to, stewardship receptions, Board of Visitors' Annual Meeting, New Parent Dinner, Alumni Reunion, Grandparents' Day, Homecoming, and alumni regional and local events; manages and executes all final plans
Creates and oversees the production of all event collateral (i.e. invitations, save-the-date cards, blast emails); manages event mailings and their assembly
Updates all event-related website pages, creates online event registrations, and maintains the website's alumni events calendar; in collaboration with the Marketing & Communications Office, develops social media strategy
Uses Raiser's Edge database to pull and export invitation lists, create online registration forms, track RSVPs and code attendees, and to analyze event success
Reconciles event revenue with the Business Office
Coordinates travel arrangements for Advancement staff, including Head of School.
Qualifications:
Bachelor's degree or equivalent preferred
Knowledge of Microsoft Word and Excel; experience with Blackbaud's Raisers Edge software highly desirable
Outstanding interpersonal skills and judgment; ability to work independently and as a member of a team
Exceptional accuracy and attention to detail
Discretion in dealing with confidential information
Ability to handle multiple projects simultaneously
The Fenn School
Concord, MA
Elementary, Middle School, High School
Day
Boys