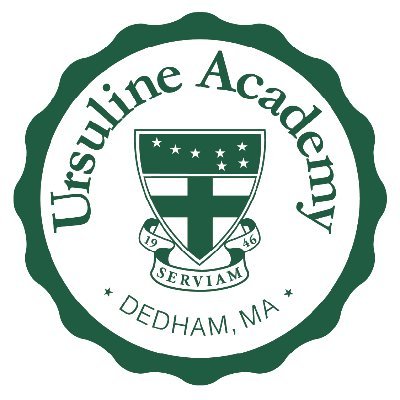 Accredited by NEASC
Admissions and Advancement Coordinator
Staff / Full-Time
Ursuline Academy, Dedham, MA
JOB SUMMARY: 
Ursuline Academy, an independent Catholic school for young women in Grades 7-12 in Dedham, MA, seeks a skilled, experienced, and organized professional for the role of Admissions and Advancement Coordinator. This unique position provides administrative support to both the Admissions and Advancement departments and as such, offers a dynamic and varied set of responsibilities.  This position reports to the Chief Advancement Officer.
As a member of both teams, this position will work collaboratively with school administrators and volunteers. The individual will be able to prioritize among multiple demands and deadlines, will have meticulous attention to detail, and will have a collaborative spirit, strong work ethic, and a good sense of humor. Additionally, the ideal candidate will be willing to learn and grow to fully support the mission of the school.
RESPONSIBILITIES
Advancement Functions
Donor gift processing and acknowledgments, which includes data entry, letter writing, and mailings;

Event support, which includes (but is not limited to): email communications, registration tracking, supply / catering orders, invitation/name tag creation; assistance with event set-up and tear-down, etc.,

Constituent communications which includes the creation and sending of email and written content when needed, such as save the dates, invites, event reminders; 

Assistance with creation and editing of materials production (magazines, newsletters, etc.);

Form creation, which includes web forms/google forms for registration, giving, and information gathering;

Updates to relevant web pages as needed;

General office support, which may include ordering of office supplies, meeting food and materials; mailing preparation, collaborative projects with other departments, etc.

Assist with other Advancement-related responsibilities as needed.
 Admissions and Communication Functions

Communications and materials support, to include (but is not limited to) creating email templates and sending emails on behalf of the Chief Enrollment Officer to prospects, applicants or admitted students;

Event promotion, planning and set-up for all admissions events,  which includes visit days, Open House, accepted students/family receptions, welcome events, orientation, etc.;

Preparation and printing of materials as needed;

Recruitment and coordination of parent ambassadors program;

Assist in the processing of application records, including uploads, downloads and reporting;

Participation (as needed) in the application evaluation process;

Updates to website and content creation for website;

Assist with other Admissions or Communications-related responsibilities as needed.
REQUIRED EXPERIENCE
Associates or Bachelor's degree from an accredited institution;

Experience in an administrative support role;

Experience in an independent school or higher education setting is a plus;

Experience and a comfort level with Google software applications and databases;

All prospective employees must be able to adequately clear a background check.

Ability to work some evenings and weekends;
REQUIRED SKILLS
Strong organizational, listening, and communication skills;

Willingness to learn;

Ability to manage multiple complex tasks and/or projects simultaneously and with a sense of humor;

Attention to detail, keen proofreading skills, attitude of customer service, and ability to meet deadlines;

Flexibility and willingness to accept additional responsibilities; 

Willingness to work occasional evenings and weekends for events.
Ursuline Academy
Dedham, MA
Middle School, High School
Day
Girls