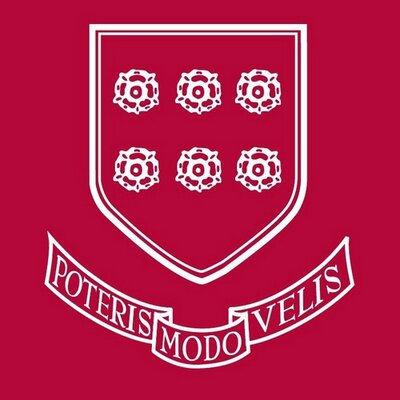 Accredited by AISNE
Admission Officer
Staff / Full-Time
Fay School, Southborough, MA
Beginning Immediately
Description
The Admission Officer works as a member of the Admission team to present the School to prospective candidates and their families, with a particular focus on enrolling a diverse group of well-matched students each year. This position demands a high level of professionalism, public relations, problem solving, and computer literacy, and requires a dynamic self-starter who takes initiative and is able to prioritize tasks with minimal direction. The Admission Officer is organized and detail-oriented while multi-tasking within the demands of a fast-paced work environment. Candidates must be able to handle confidential material in a discreet manner. This is a full-time position and is eligible for benefits.
Qualifications
Candidates are expected to have experience managing and analyzing data, along with strong research skills. A bachelor's degree is required, and prior independent school admission experience is preferred. Candidates are expected to have excellent written and verbal communication skills, including editing and proofreading skills. Candidates should have the ability to exercise sound judgment and resolve complex problems quickly, creatively, and independently while collaborating with members of the Admission team. Fluency in Spanish, Portuguese, Russian, or French is beneficial but not required. Proficiency using Microsoft Office and Google suite applications is expected. Prior experience using SchoolAdmin or a similar database-driven admissions platform is preferred.
Responsibilities include:
• Cultivating strong relationships with local area community-based organizations, educational consultants, feeder schools, and other sending organizations, parents,
and students in order to increase diversity in qualified applications to the School
• Assisting in the development of key admissions events, both off and on campus, to support recruitment of a diverse range of candidates
• Presenting Fay School (Kindergarten through grade nine) to audiences on and off campus to inspire students and parents locally and around the world to apply to the
School
• Researching, organizing, and implementing outreach efforts (including digital event strategies) aimed at attracting a diverse group of students to the School
• Communicating the values of the School and providing information to prospective students and parents regarding all aspects of the admission cycle and the School
• Providing applicant families with excellent customer service from their initial inquiry through to enrollment
• Leading tours and conducting interviews and screenings
• Reading admission files and serving as a member of the admission committee
• Attending on- and off-campus domestic and international admission events including open houses, conferences, seminars, school fairs, school visits, receptions, and
information sessions. Events may be scheduled during evenings and weekends
Fay School seeks candidates who will reflect and enhance the racial, cultural, and gender diversity of our school. Interested candidates should send cover letter, resume, and list of three references with the subject line "Admission Officer" to fayjobs@fayschool.org.
Fay School, 48 Main Street, Southborough, MA 01772
Fay School is an equal opportunity employer and does not discriminate on the basis of race, color, religion or creed, national or ethnic origin, gender, gender identity, sexual orientation, genetic background, age, disability, or military service in its hiring, employment or other programs and activities.
Fay School
Southborough, MA
Elementary, Middle School, High School
Boarding, Day
All Gender