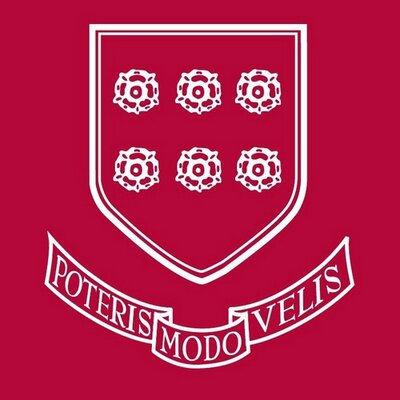 Accredited by AISNE
Admission Office Assistant
Administrator / Full-Time
Fay School, Southborough, MA
Beginning immediately
Description
The Admission Office Assistant provides administrative support to the Admission Office staff and helps to coordinate the day-to-day office operations. The Assistant is expected to provide outstanding customer service to prospective and current families and to have the information necessary to answer frequently asked questions. This position requires excellent interpersonal skills and the ability to communicate effectively with prospective families in a professional manner. Fay School enrolls day and boarding students from across the United States and from over 20 different countries. The ability to engage effectively and respond to prospective parents from diverse cultures and geographies is essential.
Applicants should enjoy working in a fast-paced environment. Successful candidates will have a proactive approach to problem-solving and project management skills and be able to exercise judgement and prioritize tasks and deadlines. The ability to work collaboratively with colleagues in other school offices is required. Candidates will be expected to handle confidential information with discretion. The normal work schedule is 37.5 hours per week, Monday through Friday. Some evening and weekend hours may be required. This position is eligible for benefits.
Qualifications
Candidates should have at least five years' experience in an administrative support, project management, or similar role.
The ability and willingness to be trained in admission office software essentials is required. A bachelor's degree and database management experience are preferred. Candidates are expected to have excellent written and verbal communication skills, be well organized, and be able to work independently. Proficiency in Microsoft Office applications and Google suite applications is expected.
 Responsibilities include:
Being the first point of contact for prospective families inquiring and applying to the School, including answering and directing incoming calls, email inquiries, and visitors to campus
Providing information and support to prospective families about the School's admission process
Performing data input and export tasks using Admission Office software in collaboration with the Admission Office data manager
Providing administrative support to the Admission Office staff, including making travel arrangements, supporting the annual budgeting process, and preparing bulk mailings
Providing administrative support to trustee committees
Managing the Admission Office schedule of staff meetings, tours and interviews, prospective family visits, and prospective student screenings
Planning and implementing Admission Office events in collaboration with members of the Admission Office and attending events as required on evenings and weekends
Facilitating the completion of admission files with input from applicants, educational consultants, admission officers, and other sources
Managing the operations of the Admission Office by ordering supplies and materials, maintaining the visitors' lounge, reconciling offices expenses and helping to prepare the annual budget, and entering event and facilities requests
Participating in weekly calendar and communications group meetings to ensure that Admission Office events are included on the school calendar and promoted in regular communications
Fay School seeks candidates who will reflect and enhance the racial, cultural, and gender diversity of our school.
Interested candidates should send cover letter, resume, and list of three references with the subject line "Admission Office Assistant." to fayjobs@fayschool.org.
Fay School, 48 Main Street, Southborough, MA 01772
Fay School is an equal opportunity employer and does not discriminate on the basis of race, color, religion or creed, national or ethnic origin, gender, gender identity, sexual orientation, genetic background, age, disability, or military service in its hiring, employment or other programs and activities.
Fay School
Southborough, MA
Elementary, Middle School, High School
Boarding, Day
All Gender