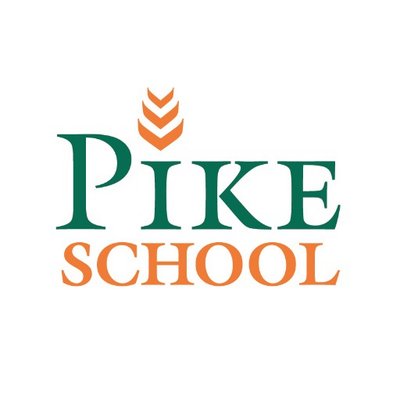 Accredited by AISNE
Admission Counselor
Staff / Part-Time
The Pike School, Andover, MA
Why Pike? 
What is still possible? Amidst a most atypical year – a year of metaphorical and concrete loss, of tremendous racial injustice – this is the guiding question Pike has held at its center. These crises, of health and justice, have challenged us to find new ways to best live our mission and vision. Our motto, Non Sibi Solum, Not for Oneself Alone, has called each of us to adjust our individual lives for our collective well being. Guided by new policies, our shared sacrifices have helped our community stay healthy and our campus open five days a week, every week thus far. Yet, even in the midst of worldwide disruption, we continue to stretch ourselves to envision a brighter future. As a new school year, a new strategic plan, and a healthier world await us, we believe we are on the cusp of this brighter future, a world more worthy of our children. If you are also looking ahead – inquisitive, hopeful, and eager, would you like to help create the future with us? 
Working at Pike means immersing yourself in a student-centered culture and a compassionate, diverse community. Opportunities for strategic thinking, innovation and learning are plentiful. If you're passionate, motivated, and can't help but dream about what's possible for all children – we invite you to take a closer look at Pike. The Pike School, an independent elementary school in Andover, MA, serves approximately 450 students in grades pre-kindergarten through nine. Learn more about our commitment to possibility and apply here.
The Opportunity 
Admission Counselor

The Pike School is seeking part-time, seasonal Admission Counselors. The Admission Counselor is an intuitive and flexible thinker who works to enable the Office of External Affairs (OEA) to be effective and efficient. The Admissions Counselor will conduct student and parent/guardian interviews as part of a positive and engaging admission process. This part-time position is seasonal from October 2021 through March 2022. This position is a 1-2 day per week position.  The Admission Counselor embodies, promotes, and communicates Pike's mission and core values, making both the center of all decisions and actions. This position reports to the Director of External Affairs and is part of the External Affairs team. 
Duties and responsibilities:
ADMISSION APPLICANT ASSISTANCE: 
Represent Pike to prospective students and families 

Conduct student and parent/guardian interviews on campus and virtually 

Write and submit interview evaluation forms

Attend and participate in admission meetings as needed

Provide administrative support to the Admission Department as needed

Attend occasional admission events as needed

Guide prospective families through the admission process
Desired Qualities and Qualifications 
Enthusiasm for sharing information about Pike's educational program and community

Excellent interpersonal skills with children and adults

Clear and effective written and verbal communication skills

Attention to detail and organization

Proficiency in google suite and Zoom

Ability to maintain and respect confidentiality

Commitment to building a diverse, equitable and inclusive school community

A lifelong learner who enhances their skills to maintain high standards of performance to efficiently and effectively produce work products

Special consideration will be given to applicants with fluency in Mandarin 
Interested candidates can submit a resume and a cover letter to admission2021@pikeschool.org which addresses how your experience meets the expectations of the position as stated above.
The Pike School
Andover, MA
Early Childhood, Elementary, Middle School, High School
Day
All Gender