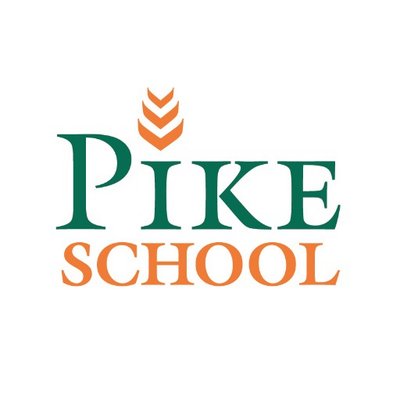 Accredited by AISNE
Admission Coordinator
Staff / Full-Time
The Pike School, Andover, MA
Why Pike? 
What is still possible? Amidst a most atypical year – a year of metaphorical and concrete loss, of tremendous racial injustice – this is the guiding question Pike has held at its center. These crises, of health and justice, have challenged us to find new ways to best live our mission and vision. Our motto, Non Sibi Solum, Not for Oneself Alone, has called each of us to adjust our individual lives for our collective well being. Guided by new policies, our shared sacrifices have helped our community stay healthy and our campus open five days a week, every week. Yet, even in the midst of worldwide disruption, we continue to stretch ourselves to envision a brighter future. As a new school year, a new strategic plan, and a healthier world await us, we believe we are on the cusp of this brighter future, a world more worthy of our children. If you are also looking ahead – inquisitive, hopeful, and eager, would you like to help create the future with us? 
Working at Pike means immersing yourself in a student-centered culture and a compassionate, diverse community. Opportunities for strategic thinking, innovation and learning are plentiful. If you're passionate, motivated, and can't help but dream about what's possible for all children – we invite you to take a closer look at Pike. The Pike School, an independent elementary school in Andover, MA, serves approximately 450 students in grades pre-kindergarten through nine. Learn more about our commitment to possibility and apply here.
The Opportunity 
Admission Coordinator

The Pike School is seeking a full-time Admission Coordinator. The Admission Coordinator is an intuitive and flexible thinker who works to enable the Office of External Affairs (OEA) to be effective and efficient. This person performs administrative and operational tasks to support the daily operation of the admission function. The Admission Coordinator embodies, promotes, and communicates Pike's mission and core values, making both the center of all decisions and actions.  This position reports to the Director of External Affairs and is part of the External Affairs team. This is a 10-month position.
Duties and responsibilities:
DATABASE MANAGEMENT: 
Support online admission application database system, Veracross

Assist in re-enrollment process 
ADMISSION APPLICANT ASSISTANCE: 
Coordinate and schedule meetings (ZOOM or in-person) with prospective families 

Write, edit and prepare communication materials for prospective families

Support applicant assessment preparations

Support admission committees preparation
ADMINISTRATIVE & EVENT SUPPORT
Coordinate details for admission events including invitations, menu planning, volunteer coordination, facility reservation, and vendor communication

Assist in event coordination and technology support for virtual events

Manage organizational details associated with admission visits including preparation of mailings, nametags, and folders

Communicate with Pike Family Ambassadors and prepare for their participation in the admission process

Field phone calls and emails of interested families 

Schedule, maintain and disseminate weekly office visit schedule
OEA TEAM
Attend weekly and occasional OEA team meetings to collaborate, design and develop necessary structures and systems to enable recruitment, retention and enrollment of a diverse student body

Provide occasional night and weekend support for admission-related activities
Desired Qualities and Qualifications 
A clear, flexible thinker who is undaunted by change and able to quickly make decisions, take initiative, and prioritize tasks

Resourcefulness; the ability to anticipate problems and opportunities and independently implement solutions  

Strong attention to detail and follow through 

Professional judgement, discretion, diplomacy, and complete confidentiality within and across the faculty, staff, and school communities

Superior administrative and organizational skills as well as oral and written communication skills including proofreading and editing 

A welcoming and personable demeanor; someone who has patience, a sense of humor, and the emotional intelligence and interpersonal skills to develop rapport and trust with a diverse community

Experience and/or passion for working at a school, which serves ages 4-14, and an understanding of school culture 

A lifelong learner who enhances their skills to maintain high standards of performance to efficiently and effectively produce work products
Interested candidates can submit a resume and a cover letter to admission2021@pikeschool.org which addresses how your experience meets the expectations of the position as stated above.
The Pike School
Andover, MA
Early Childhood, Elementary, Middle School, High School
Day
All Gender