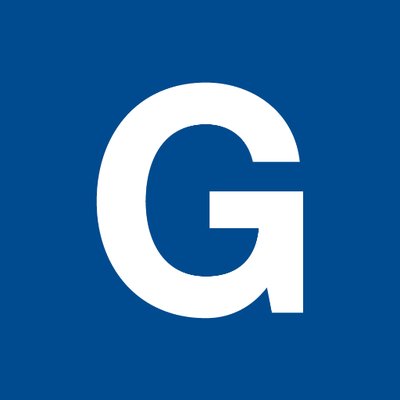 Accredited by NEASC
Admission Associate
Staff / Full-Time
Gould Academy, Bethel, ME
Admission Associate
Gould Academy is seeking an Admission Associate to join our beautiful Bethel, Maine community.  The Admissions Associate will play an integral role in Gould Academy's mission to recruit and retain a diverse student body. The ideal candidate must possess a team-building and culture-shaping mindset, be able to make ethical and responsible decisions, and have effective and culturally responsive communication skills. The Admissions Associate will be responsible for recruitment, including understanding Gould's academic, community, and athletic programs, developing relationships with prospective students and families, representing and communicating with a personalized approach the mission, vision, and values of Gould, and traveling both domestically and internationally to meet with consultants and families. In addition to recruitment, the Admissions Associate will provide campus tours, maintain confidentiality and professionalism throughout the admissions process, conduct admissions interviews, communicate with families about the admissions process and timelines, review and evaluate admissions applications, and support the onboarding process of new students and families. Lastly, the Admissions Associate will have a community life role, including helping to supervise students, participating in a weekend duty team, and engaging in community activities. The ideal candidate will have exceptional customer service skills, a passion for education, and a talent for building relationships.
Does this position supervise other employees:  No.
Relationships 
All Gould employees and affiliates
Essential Qualities of Employment
Team Building and Culture Shaping Mindset

Ethical and Responsible Decision Making

Effective and Culturally Responsive Communication

Collaborative Framework for Innovation and Results
Essential Duties and Responsibilities
Recruitment
Understand Gould's academic, community, and athletic programs to share with prospective students and consultants

Develop and cultivate relationships with prospective students and families, serving as their first point of contact through the entire admissions process 

Represent and communicate with a personalized approach  the mission, vision, and values of Gould to families, at fairs, with consultants and other admissions related events

Maintain relationships with interested students, consultants, families

Domestic and international travel to meet with consultants and families 

Participate in events and conferences as identified by the Admissions Team 
Admissions Process
Support  campus tours 

Maintain the utmost confidentiality and professionalism in all interactions of the admissions process

Conduct admissions interviews with students and parents

Communicate with families about the admissions process and timelines

Maintain admissions records in database systems

Review and evaluate admissions applications

Support the onboarding process of new students and families 
Community Life Role
Supervise students one night a week in an academic or residential space 

Participate in a weekend duty team

Engage in community activities

Attend staff meetings and trainings
Professionalism
Participates in  Community Life duties, including Four Point

Adheres to policies in the Employee Handbook and Community Guide

Meets daily professional expectations regarding attendance, timeliness, deadlines, communication and professional development 
Other Duties
This job description in no way states or implies that these are the only duties to be performed by this employee.  They may be required to perform any other duties requested by their supervisor, or the Head of School.
Qualification Requirements
Bachelor's degree required, preferred in education, business, or communications

Experience working at a middle-high school environment, or admissions office

Experience with Google Workspace, Microsoft Suite, and CRM databases

Valid passport and US driver's license 

Pass a criminal and sexual offender background check

Maintain CHRC certification from the Maine Department of Education
Physical and Environmental Conditions 
These physical requirements are not exhaustive and additional job related physical requirements may be added to these by individuals on an as needed basis.  Corrective devices may be used to meet physical requirements and reasonable accommodations may be made to enable individuals with disabilities to perform the essential functions.
Intermittent or prolonged periods of sitting, standing, walking

Repetitive arm, hand, and finger movements as well as fine motor skills

Frequent standing, stooping, squatting, bending, kneeling, pushing and pulling, walking, sitting

Occasional prolonged and irregular hours

Prolonged use of computer and repetitive hand motions 

Driving a motor vehicle

Ability to visit and move around on and off campus,  to all campus locations and to appropriate training and/or meetings as required
This is a full-time, year round, exempt position beginning July 1. Benefits include a generous retirement plan match, 4 weeks paid vacation, cost sharing for health and dental insurance, free $50,000 life and LTD insurances, health savings contribution, discounted season pass to Sunday River, time off during school breaks and holidays, a wellness culture with an annual contribution to employee wellness preferences. Use of the fitness center, including indoor tennis and skate park.  We will provide up to $1,000 in relocation expenses. Gould provides meals at our campus dining facility for you and your family. Campus provided housing could be a component of the benefit package. Compensation is commensurate with experience.  
To Apply
Qualified candidates apply for this position by creating an applicant profile online and apply for this role.  You will be asked to answer a few questions, upload your resume and a cover letter. Please share with us, Why Gould? 
To learn more about Gould Academy visit us at: www.gouldacademy.org/careers. If you prefer to apply by mail please contact Deborah Menezes, Director of Human Resources, at 207-824-7797.
Equal Employment Opportunities 
Gould Academy does not discriminate on the basis of national origin, race, creed, color, gender, disability, or sexual orientation in the administration of its educational policies, admission, financial aid, loans, hiring process, and other school programs.
Gould Academy
Bethel, ME
Middle School, High School, Post Graduate
Day, Boarding
All Gender