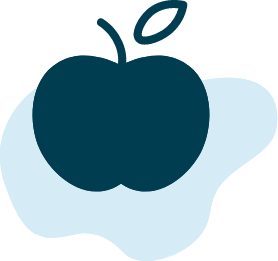 Accredited by NEASC
Administrative Chair
Administrator / Full-Time
The Hartsbrook School, Hadley, MA
THE ADMINISTRATIVE CHAIR OPPORTUNITY
Reporting jointly to the Board of Directors and the Faculty Conference, the Administrative Chair is responsible for management and oversight of the School's daily operations and related staff resources, excluding pedagogical matters. Working closely with all leadership groups, the Administrative Chair provides a framework for achieving the School's educational mission, ensuring that administrative and operational efforts support larger institutional goals.
Through oversight of the long-term strategic work of the School, the Administrative Chair links the School's strategic plan with fiscal and operational realities to ensure sustainable institutional growth and development.
The Administrative Chair works within a system of governance that includes the Board of Directors, the Faculty Conference, the Pedagogical Chair, and an active and engaged faculty and staff.
READ THE FULL ADMINISTRATIVE CHAIR PROFILE HERE
Essential Duties & Responsibilities
The Administrative Chair, working in a collaborative system of governance, is responsible for:
Leading and managing the School's administrative and operations efforts related to Budget & Finance, Enrollment, Marketing & Outreach/Communications, Development & Alumni Relations, Buildings & Grounds,Human Resources, and Information Technology; ensuring effective communication between and amongst these functions and School leadership groups;
Developing and implementing administrative and operational policies, procedures and best practices which align with the School's mission, vision and value
Providing guidance and leadership around strategic planning, working with the Board of Directors, Faculty Conference, Family Association and other groups to identify and implement strategic initiatives in support of the School's educational mission;
Leading the School's annual process for budget development and providing regular reporting on the state of finances to the Board of Directors and the School's various stakeholder groups;
Managing the School's human resource function, including reviewing policies and procedures related to salaries and benefits, and ensuring the School's adheence to fair and equitable employment practices;
 Overseeing all aspects of health and safety by working with the Health Office and School nurse, participating on the School's Crisis Response team, updating emergency protocols, and providing regular training to faculty and staff;
Supporting the School's efforts regarding accreditation and membership in AWSNA and regional independent school organizations; and
Working collaboratively with the Pedagogical Chair to carry the shared outward face of School leadership for parents, students, and the greater community, fostering a positive public image and supporting the School's vision, mission, values, and strategic direction.
Required Qualifications:
Bachelor's degree or equivalent
5 to 10 years of administrative leadership experience, preferably in a school or other not-for-profit setting
Highly organized, with excellent project and personnel management skills
Strong understanding of financial operations, budget development, and related reporting
Outstanding communication skills – written, oral, and interpersonal – with an ability to assimilate information from all parts of the School
Proven capacity for collaborative work and ability to identify and communicate a shared organizational vision
Demonstrated ability to think strategically and act tactically, with adaptability to address rapidly changing circumstances
Proven commitment to supporting and fostering inclusion, diversity, equity, and accessibility in all areas of organizational life
Willingness to understand and embrace Waldorf education; experience in a Waldorf School is a plus
The Hartsbrook School
Hadley, MA
Early Childhood, Elementary, Middle School, High School
Day
All Gender
Waldorf