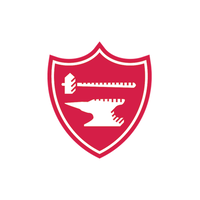 Accredited by NEASC
Administrative Assistant – College Office
Staff / Part-Time
Middlesex School, Concord, MA
Administrative Assistant – College Office
FLSA Classification
Non-Exempt
Employment Category
Administrative Staff
Reports to
Dean of College Counseling and Student Enrichment
Benefits Eligibility
Part-time non-benefits eligible
Schedule
20 Hours per week, generally, Monday through Friday 4 hours per day with some Saturday work as needed, 10 months (mid-August to mid-June) per year
Date
November 1, 2022
Job Description 
Summary/objective:
The Administrative Assistant in the College Office serves a central role in promoting the students', families', alumni/ea, college representatives', visitors', and teachers' experience at Middlesex School. The Middlesex College Office manages maintaining records for the college admissions process, data in SCOIR, student activity sheets, a college visitor calendar, National Merit forms, standardized testing, submitting of data to colleges, the NCAA process, and supporting all aspects of the AP program.
Supervisory Responsibilities:
Essential functions
Reasonable accommodations may be made to enable individuals with disabilities to perform these essential functions.
Manages and maintains student records for the college admissions process.
Updates, manages, and maintains all data in SCOIR.
Compiles student activity sheets.
Updates and maintains college visitor calendar.
Prepares and submits National Merit forms.
Assists with all standardized testing.
Compiles and submits transcripts and other required forms to colleges.
Prepares and distributes communications to various stakeholders.
Assists with NCAA process.
Supports the AP program.
Other duties as assigned.
Competencies
Excellent verbal and written communication skills.
Excellent interpersonal and customer service skills.
Proficient in Microsoft Office Suite or related software.
Excellent organizational skills and attention to detail.
Basic understanding of clerical procedures and systems such as recordkeeping and filing.
Ability to work independently.
Ability to work in teams.
Work environment
Physical demands
Prolonged periods sitting at a desk and working on a computer.
Remain standing for extended periods of time.
Ability to traverse various areas of the facility (including unpaved areas, dirt paths, uneven terrain, etc.) to set up for various events.
Must be able to lift up to 20 pounds unassisted.
Communication skills using the spoken and written word.
Ability to use a visual display terminal with continuous wrist movement on a keyboard.
Finger dexterity required to manipulate objects with fingers rather than with whole hand(s) or arm(s), for example using a keyboard, sorting, etc.
Travel required
Required education and experience
High school diploma or equivalent required; Bachelor's degree preferred.
Additional eligibility requirements
Fully vaccinated for COVID-19.
Able to successfully complete CHRI, CORI, and SORI checks.
Other duties
Please note this job description is not designed to cover or contain a comprehensive listing of activities, duties or responsibilities that are required of the employee for this job. Duties, responsibilities and activities may change at any time with or without notice.
Middlesex School
Concord, MA
High School
Day, Boarding
All Gender