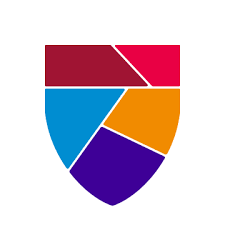 Accredited by NEASC
Administrative Assistant, Assistant Head of School
Administrator / Full-Time
The Governor's Academy, Byfield, MA
Job Summary:
The Administrative Assistant provides administrative support to the Assistant Head of School. The Administrative Assistant organizes, coordinates, and performs administrative duties requiring independent judgment, discretion, and confidentiality.
Essential Job Duties and Responsibilities:
Provide administrative support to the Assistant Head of School with the faculty hiring process.

Assist the Assistant Head of School with faculty onboarding and offboarding

Assist Assistant Head of School with the schedule and arrangements for the opening and closing of school for Employees. 

Create and maintain spreadsheets related to, faculty lists and faculty assignments, including FIC & chaperoning, Health Center driving, vacation travel chaperones, off-campus trips, and committee memberships

Assist the Assistant Head of School and Academic Dean with the faculty's professional review, enrichment, and professional development programs process

Coordinate logistics for speakers and conferences

Assist with presentations, logistics, and other materials as is needed.  Prepare and manage the preparation of reports and  documents

Manage the Assistant Head's Office budget; submit expense reports; order office supplies; determine technology needs

Assist in maintaining appointments calendar for Assistant Head of School

Field inquiries and arrange for meetings as necessary; arrange all travel; reserve meeting spaces; track all meeting attendance.

Work with Assistant Head of School to complete the Academy's accreditation process with NEASC and Strategic Plan. 

Take utmost care to maintain and protect the confidentiality of the Head of School's Office and for student files that are located in the Main Office; 

Other duties as needed
Main Office (under the direction of the Dean of Students):
Assist with Main Office coverage

Institute best practices to ensure that the school is well-represented both externally and internally facing

Assist with production, organization, and distribution of mailings from the Main Office (Commencement invitations, special-event invitations, etc.)

Update mailing addresses for parents, staff, and faculty when notified  

Maintain faculty/staff phone directory and cell phone list for faculty and departing faculty forwarding addresses  

Other duties as needed
Qualifications and Skills Required for the Position
Bachelor's degree preferred  

5-7 years of experience with increasing responsibility

The ability to effectively present information to students, parents, and school administrators in writing and orally

Discretion and the ability to handle confidential and sensitive matters appropriately

State-of-the-art computer skills; Google Suite, Microsoft Office applications; previous experience using enterprise management systems like Veracross and REACH preferred; 

Ability to effectively multi-task while working in a highly organized fashion

An open and collaborative work style

A high level of integrity and a strong work ethic

Participates in professional development as related to justice, equity, diversity, and inclusion work.  

Must be able to work collegially; must be committed to working in a diverse community and have the ability to communicate effectively with diverse populations.
Successful completion of a criminal records background investigation
***Nothing in this Job Description restricts The Governor's Academy's right to assign or reassign duties and responsibilities to this position at any time.  This position is at will, which means that it can be terminated by the employee holding the position or by the Academy at any time, with or without notice or cause.***  
Applicants for employment are considered without regard to race, color, religion, sex, pregnancy or a condition related to pregnancy, sexual orientation, gender identity, national origin, ancestry, genetic information, age, physical or mental disability, status as a veteran or being a member of the Reserves or National Guard, military service, application for military service, or any other category protected under state or federal law.  If you wish to request a reasonable accommodation to complete this application, interview for the position, or otherwise participate in the hiring process, please notify us. We will consider all such requests in accordance with applicable law.
The Governor's Academy
Byfield, MA
High School
Boarding, Day
All Gender