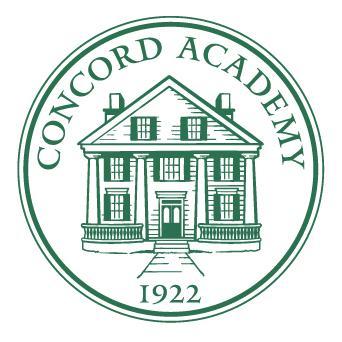 Accredited by NEASC
Adjunct Clarinet Instructor
Faculty / Part-Time
Concord Academy, Concord, MA
Concord Academy, an independent, co-educational boarding and day high school renowned  or its world-class faculty, passionate students, and graduates who make their mark on the world, seeks an adjunct clarinet instructor to begin teaching in January 2023.
Founded in 1922, Concord Academy has long balanced high academic standards with a focus on educating the whole student through academics, the arts, athletics, and cultural opportunities. Self-expression, storytelling, and careful listening are hallmarks of the Concord Academy experience. 
We actively seek applicants who reflect and support our mission-driven commitment to creating 
and maintaining a diverse and equitable school community. Successful candidates will demonstrate a strong desire to incorporate inclusive teaching practices and advance the tenets of the school's mission.
Concord Academy Mission Statement 
We are a community animated by love of learning, 
diverse and striving for equity, 
with common trust as our foundation. 
Honoring each individual, we challenge and expand 
our understanding of ourselves and the world 
through purposeful collaboration and creative engagement. 
We cultivate empathy, integrity, and responsibility
to build a more just and sustainable future. 
The school seeks an adjunct instructor to teach one-on-one clarinet and bass clarinet lessons as part of its Individual Music Instruction (IMI) program. Students elect weekly lessons of 40 or 60 minutes for the duration of the school year. These lessons are scheduled during the academic school day during mutual free time between the teacher and student. Occasionally, lessons may be conducted before or after school, as needed. The successful candidate will hold a degree in clarinet performance along with a demonstrated history of successful teaching and performance. Candidates should be comfortable working with students at all levels who are interested in a variety of musical styles. Additional responsibilities may include coaching one or more chamber music ensembles.
Interested candidates are asked to send a cover letter and resume via our hiring portal no later than December 2, 2022. Cover letters should be addressed to Michael Bennett, Performing Arts Department Head. If the posted deadline has passed, please email hr@concordacademy.org to inquire about the status of the search prior to applying.
Concord Academy
Concord, MA
High School
Day, Boarding
All Gender