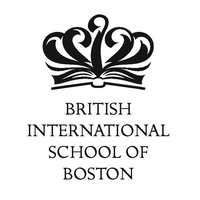 Accredited by NEASC
Accounts Receivable / Payable Specialist
Administrator / Full-Time
British International School of Boston, Boston, MA
Accounts Receivable/Payable Specialist
About the Position
The Accounts Receivable/Payable Specialist reports to the Director of Finance and Business Operations; a broad based accounting role with a focus on high-quality deliverables that impact results. Provides support to other Finance team members as needed. Main function of this role is to handle the general ledger and financial reporting functions as well as supervise the day to day accounting & administrative functions.
This is a full-time position (40 hours per week) working Monday through Friday, 8.30a.m. to 4.30p.m.
Our organization is entrepreneurial, growth-oriented, and energetic. If you seek a challenging, exciting role — while working with talented and passionate people — this might be the position for you.
Responsibilities:
• Monitor customer aging reports and maintain a quality accounts receivable portfolio
• Analyze customer balances and trends and make recommendations to improve Days Outstanding
• Research and resolve customer unpaid invoices and deductions, and provide recommendations to improve order-to-cash cycle failures
• Work with Manager during internal and external audits; pull source documents and work directly with auditors as needed
• Prepare monthly reports and assist with month-end closings, reconciliations, and bad debt analysis
• Assists in developing Key Performance Metrics (KPI's) and Policies in Collections and Deductions
• Support Manager, Accounts Receivable in accomplishing department goals related to servicing our internal and external customers
• Comply and ensure proper internal controls in Accounts Receivables and Payables
• Accountable for adhering to and promoting Company values by performing duties in a manner that is consistent with being a team leader, and support the continued growth of the department and the Company
• Generate A/R reports and maintain customer records
• Prepare and send customer statements.
• Reconcile and perform detailed analysis of student accounts and recommend adjustments as necessary with accuracy and efficiency;
• Respond to inquiries and requests in a timely and accurate manner. Follow up and communicate frequently with students, parents, sponsors, and various school employees;
• Process timely and accurate accounts payable, credit card reconciliation and cash receipts, including all accounts receivable and earned income billing.
• Monitor the accounts receivable aging for accuracy and completeness to optimize communication
• Assist with daily cash reconciliations
• Calculate prorated bills for students who withdraw before the end of a term;
• Maintain confidentiality, parameters of operation, professional protocols, and individual privacy;
• Perform other duties as assigned by supervisor of his/her designee.
Qualifications / Education:
• Associates degree
• Knowledge of accounts receivable and collection principles, methodology, and practices.
• Ability to develop reports containing account analysis information with assistance from technical support.
• Knowledge of customer service standards and procedures.
• Apply basic principles of accounting and bookkeeping to sufficiently process and analyze transactions to the receivables system.
• Highly organized, self-starter, detail-oriented, strong data entry skills, solid math skills, excellent communication skills (verbal and written), including telephone skills, ability to multi-task, good time management skills, 2+ years of related experience in a fast-paced environment, adept with Microsoft Dynamics 365 Business Central software, and PC applications
British International School of Boston
Boston, MA
Early Childhood, Elementary, Middle School, High School
Day
All Gender