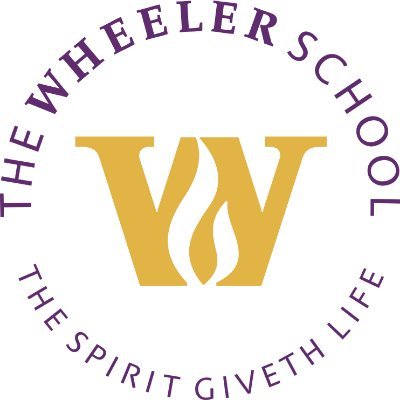 Accredited by NEASC
Accounts Payable Temporary Support
Staff / Full-Time
The Wheeler School, Providence, RI
This is a temporary full time position for the 6-month period February 1, 2022 through July 31, 2022.
It is assigned to the School Business Office and is a direct report to the Chief Financial Officer.
Primary Responsibilities
Accounts Payable Function
Responsible for the Accounts Payable function for the School's operating, restricted, and student funds, including but not limited to the following:
Receive invoices for payment for operating, restricted and student fund expenses
Confirm receipt of supplies, materials or services purchased
Match invoices to purchase orders, if a purchase order was processed
Verify authorization of expense by department head/budget holder
Confirm/assign the appropriate budget account number to the invoice payment
Enter the payment in the accounts payable software system
Produce accounts payable payments twice a month both internally via check processing and externally via the electronic payment processing system,
Reconcile the check/electronic payment amount with the invoice, obtain signatures/authorization on the check/payments, and mail/confirm electronic transfer of funds
Produce a check/electronic payment register report and maintain files of check stubs, invoices and back up pertaining to each payment cycle
Close out the accounts payable system monthly by posting activity to the General Ledger
Produce monthly closing reports and post them to the Business Office shared drive
Reconcile the total of all invoices paid with the accounts payable journal on a monthly basis
Maintain accurate and complete Accounts Payable files
Assist the Chief Financial Officer and independent auditor in the annual audit procedures as it relates to the accounts payable function.
Purchasing and Receiving Function
Coordinate, facilitate, expedite and receive orders for school-wide supplies and services throughout the year.
Utilize and manage the School's purchase order system.
General Duties
Assist the Chief Financial Officer and the Business Office Team as needed.
Employment Requirements
Candidates for this position should have strong accounting skills and excellent office, organizational and communication skills.  Proficient with Microsoft Office Suite products.  Non-profit accounting experience is a plus as well as familiarity with Blackbaud Financial Edge software.  The ability to work effectively with minimal supervision, to multi-task, and to manage a varied workload is essential.
To apply, send a cover letter and resume to KathyWilson@wheelerschool.org
The Wheeler School
Providence, RI
Infant / Toddler, Early Childhood, Elementary, Middle School, High School
Day
All Gender