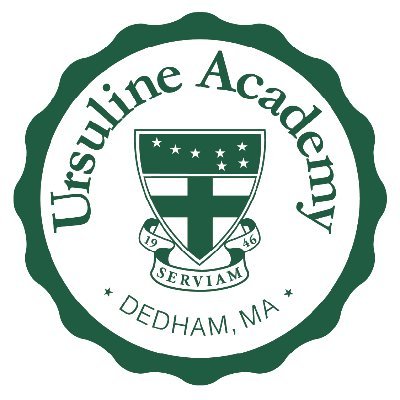 Accredited by NEASC
Academic Resource Center Teacher (Math Focus)
Administrator / Full-Time
Ursuline Academy, Dedham, MA
A Catholic, independent, college preparatory school for young women in grades 7-12 located in Dedham, MA, Ursuline Academy seeks exceptional candidates for a full-time Academic Resource Center teacher with the ability to support students with organization and math. Ursuline seeks to hire and retain employees who are skilled in their field, involved participants in the school community, and enthusiastically dedicated to carrying out the mission of the school. Flexibility, optimism, a collaborative and professional spirit, excellent communication skills, and a commitment to Catholic education are essential.
Candidates should
Demonstrate an understanding of teaching highly capable adolescent girls
Utilize technology effectively and be willing to embrace innovation
Employ a variety of instructional strategies to reach an array of learning styles
Respectfully partner and communicate with parents and appropriate school personnel to foster and share student growth
Give evidence of strong content knowledge in mathematics
Be approachable and connect well with students.
All candidates must demonstrate a commitment to bringing diversity, equity, and inclusion into the classroom.
Responsibilities include:
Demonstrating knowledge and understanding of the subject matter and the pedagogy it requires to engage students in learning experiences that enable them to acquire complex knowledge and skills in math and other subjects..
Providing descriptive feedback that engages students and families in constructive conversation on how students can improve their performance.
Reflecting on the effectiveness of lessons, units, and interactions with students, both individually and with colleagues, and using insights gained to improve student learning.
Collaborating with colleagues to examine student data, plan curriculum, and ensure appropriate learning experiences for all students.
Collaborating with school and college counselors and referring students who need social and emotional support
Teaching 1-2 classes in their area of expertise
Supervising a group of 8-10 advisees each day
Enthusiastically supporting student life through chaperoning various activities or events
Qualifications/Job Requirements:
Experience teaching and working with students in grades 7-12
Experience supporting students with learning challenges
Bachelor's degree from an accredited college or university; Master's preferred
Excellent communication, organizational, and interpersonal skills, including a sense of humor
Citizenship, residency, or work visa required
 Please send a resume with three references to rmacleod@ursulineacademy.net
Ursuline Academy
Dedham, MA
Middle School, High School
Day
Girls