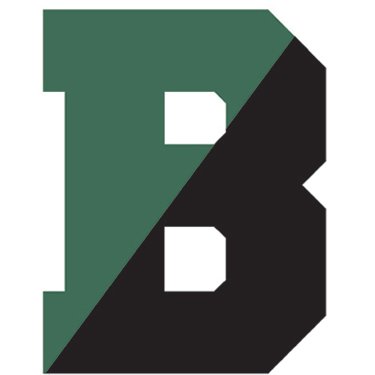 Accredited by NEASC
Academic Dean
Administrator / Full-Time
Brooks School, North Andover, MA
Brooks School seeks a full-time Academic Dean starting July 1, 2o22.
The Academic Dean is a key member of the Academic Team, which reports to the Associate Head for Academic Affairs. The Dean is primarily responsible for the curriculum, course selection process and support for student academic performance at Brooks. Brooks School's ongoing commitment to becoming an anti-racist institution necessitates a focus on culturally responsive education and the integration of critical consciousness in the curriculum. Furthermore, in an effort to imbue meaning and increase equity in the evaluation of student growth, the Dean will collaborate with faculty on the integration of school-wide competencies and departmental sub skills into the curriculum. The Dean chairs the Curriculum Committee and, with the Curriculum Coordinator and department heads, ensures that the school's academic program meets the needs of and challenges the range of the student body while delivering on mission, inclusive of DEI and CBE curricular goals. The Dean partners with the Registrar and department heads to enroll each student in an appropriate program of study, and communicates with advisors and families throughout the process. Support of students in their academic schedules is ongoing throughout the year and includes participation on the Student Resource Team. The Dean partners with the Dean of Students in the disciplinary process in all matters of academic integrity. The Dean works closely with the Registrar to maintain accurate records related to the academic program. In addition, the Dean may be asked to participate in interviewing teaching candidates, evaluating members of the teaching faculty and supervising additional aspects of the academic program at Brooks. Finally, the Academic Dean will teach one academic major and minor (Self in Community), and lead one season of afternoon activities. 
ESSENTIAL FUNCTIONS AND KEY OBJECTIVES: 
Is part of the academic leadership team, which includes the Associate Head for Academic Affairs, Dean of College Counseling, Learning Center Director, Curriculum Coordinator and Registrar.

Chairs the Curriculum Committee, establishing and revising academic policies and steering the academic life of the school in line with mission. Updates Course Catalog, Student Handbook, OnBrooks and external web pages annually.

Expected to participate in the Diversity Leadership Council and to partner with the Curriculum Coordinator on DEI curriculum review.

Responsible for the academic placement of new and returning students, including NCAA eligible student athletes. Responsible for oversight of course change periods. Ensures that the program of every student is appropriate, challenging and meaningful. 

Supervises and coordinates the textbook selection, purchase and return processes.

Supports standardized testing coordinator for PSAT and AP test administration.

Collaborates with Associate Head and Registrar on academic schedule and master calendar. 

Partners with Registrar on grade, comment and advisor letter submissions at marking periods. Responsible for organizing Academic Review Meetings for students of concern and managing academic probations. 

Primary point of contact for day to day faculty and student concerns. Member of Student Resource Team; works with the Learning Center Director and Director of Student Wellness to support students of concern. 

Partners with deans on issues of academic honesty, attendance and classroom behavior. Serves as facilitator of academic disciplinary committee hearings. 

Works closely with the academic leadership team on issues related to faculty's classroom experience, evaluation, professional development and hiring.

 

Teaches one academic major course, one academic minor course, leads one season of afternoon activities, and in future years, serves as an advisor. 
Will engage and pursue DEI professional development and assist in forwarding the school's commitment to becoming an anti-racist institution.Serves as a role model to promote a positive, productive, and inclusive work environment.

Attend conferences, build networks of educational professionals, seek professional development appropriate to job demands, and participate in professional organizations as necessary.
COMPETENCIES: 
Effective communication skills – written and verbal 

Ability to connect and build relationships with a diverse group of students and adults 

Timely in response and communication 

Flexibility of schedule to be present at and respond to student events/concerns

Ability to collaborate with colleagues 

Demonstrated commitment to promoting a supportive inclusive working environment
EDUCATION: 
Bachelor's degree required, M.Ed or M.A. preferred

Experience at a boarding school preferred 
WORK ENVIRONMENT: The work environment characteristics described here are representative of those an employee encounters while performing the essential functions of this job. Reasonable accommodations may be made to enable individuals with disabilities to perform the essential functions. Duties are normally performed in an indoor environment. The noise level in the work environment is usually moderate. 
PHYSICAL DEMANDS: 
Occasional lifting, bending and climbing stairs

Frequent talking, listening, walking, sitting and standing

Ability to perform multiple concurrent tasks and functions in a fast-paced working environment
TRAVEL: This role does not require travel.
APPLICATION AND POSITION INFORMATION:
Brooks School believes that realizing a mission aimed at providing the most meaningful educational experience its students will have in their lives requires intentional work to build and foster diversity, equity, and inclusion for all members of our predominantly residential school. As such, we seek a diverse candidate pool that includes those who are traditionally underrepresented and less familiar with boarding school life.  
All interested candidates should submit the following materials by email with attachments to Associate Head for Academic Affairs Susanna Waters at swaters@brooksschool.org by December 17, 2021:
Cover letter expressing why you are interested in Brooks and this opportunity

A current resume

Three professional references and their contact information
The school will make any offer of employment contingent upon a candidate being authorized to work in the United States, and successfully completing criminal offender record (CORI) and sexual offender record (SORI) background checks.
Brooks School does not discriminate on the basis of race, gender, color, sexual orientation, disability or religion in the administration of its educational policies, admission policies, employment policies, financial aid and loan programs, athletic programs and other school administered programs and activities.
COVID-19 VACCINATION POLICY:
Brooks School is a COVID-19 vaccinated community. Unvaccinated visitors to campus are asked to refrain from entering any school buildings unless the school has granted an exemption. In all cases, unvaccinated people who have been granted an exemption must wear a mask over the nose and mouth at all times when in a school building.
EEO STATEMENT: Brooks School does not discriminate on the basis of race, gender, color, sexual orientation, disability or religion in the administration of its educational policies, admission policies, employment policies, financial aid and loan programs, athletic programs and other school administered programs and activities.
Brooks School
North Andover, MA
High School
Boarding, Day
All Gender
Religiously-Affiliated