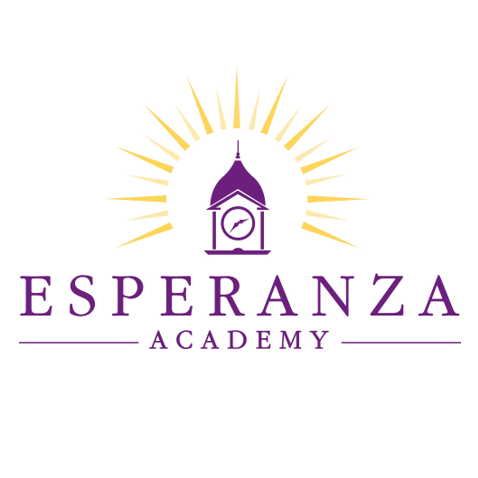 Accredited by AISNE
6th Math/Science Teacher and Math Specialist
Faculty / Full-Time
Esperanza Academy, Lawrence, MA
Esperanza Academy, an independent middle school for girls from Lawrence, Massachusetts, seeks a creative, highly motivated math & science teacher for grade 6 who can engage and inspire students who have a wide range of strengths and areas of growth. The teacher should have a clear understanding of the scope and sequence of the content area and have a personal love for real-world, hands-on, problem-based instruction to invoke critical thinking skills of the students creating a relevant, yet rigorous standard in the classroom.
At Esperanza Academy, teachers form the backbone of our community.  The relationships that teachers build with students, parents, fellow faculty members, and administrators, are the central factor in the success of our students. Esperanza Academy makes a commitment to invest in the professional, emotional, and spiritual well-being of its teachers, just as it expects teachers to invest in the academic, emotional, and spiritual well-being of our students.
ABOUT ESPERANZA ACADEMY: At Esperanza Academy, we are fortunate to serve our students, their families, and the community of Lawrence. We are a tuition-free independent middle school with a 12-year commitment to our students because we believe that everyone deserves the right to high-quality independent school education. Our school is a revolutionary antidote to racism; we, as an academic community, emphasize racial and cultural identity affirmation, love of community, and restorative justice. By creating a culture of achievement in which academic success and self-discovery are paramount, we protect and nurture the innate confidence that each of our girls possesses.
RESPONSIBILITIES:
Teach 6th-grade mathematics with an innovative and rigorous curriculum, Illustrative Mathematics
Support and co-teach 7th-grade mathematics
Work one-on-one or in small groups to develop math skills during Academic Support and class blocks
Cover the Parental Leave: 6th-grade science for the Winter-Spring 2023 terms.
Effectively lead a classroom of students with diverse social-emotional needs using a Restorative Justice approach.
Co-Lead 6th Grade Advisory
Provide student-centered instruction, particularly through problem-based, collaborative learning, and principles of Marzano's The New Art and Science of Teaching
Create, communicate, and hold students accountable in an environment of "high challenge, high support, high joy" with learning goals aligned with Common Core State Standards, high school, and college preparation
Experiment with and develop an equitable and rigorous math program that centers girls of color, in collaboration with the Director of Curriculum and Instruction
Use principles of Grading for Equity and standards-based grading to provide students and their families with effective feedback about their learning
Creatively use technology in the classroom
Help build a "culture of math" throughout school life
Collaborate and plan with teachers and administrators to support student learning and wellbeing
Serve as an advisor for a grade of students
Collaborate with tutors and families to support students' math skill development and confidence
Communicate in a timely and professional manner with all community stakeholders
Maintain an active presence and participate fully in campus life
Other duties as assigned by the Principal or Head of School. (May include student supervision during lunch, recess, and arrival/dismissal assigned in the faculty rotation)
QUALIFICATIONS/REQUIREMENTS:
A bachelor's degree in education, mathematics, or a relevant field
3+ years of math teaching experience, preferably with middle-school students
Openness to the role of spirituality in education
Positive references from current and former supervisors
Strong personal commitment to our school values
COMPENSATION: Salary will be competitive and commensurate with experience.  Esperanza Academy offers an attractive benefits package including 403(b), medical, dental, life, and disability insurance, and a comprehensive professional development program. Breakfast, lunch, and two snacks are provided by our executive chef.
TO APPLY: Please send a cover letter specifically detailing your qualifications for the position, a resume, and contact information for three professional references to Jadi Taveras, Head of School, at employment@esperanzaacademy.org
Non-Discrimination Policy: Esperanza is committed to a diverse and inclusive community with respect to race, national origin, religion, gender, sexual orientation, family status, economic circumstance, age, and physical disability in its student body, faculty and staff. Esperanza Academy does not discriminate on the basis of race, color, national and ethnic origin in administration of its educational policies, admission policies, and athletic and other school-administered programs. Esperanza Academy is an Equal Opportunity Employer.
Esperanza Academy
Lawrence, MA