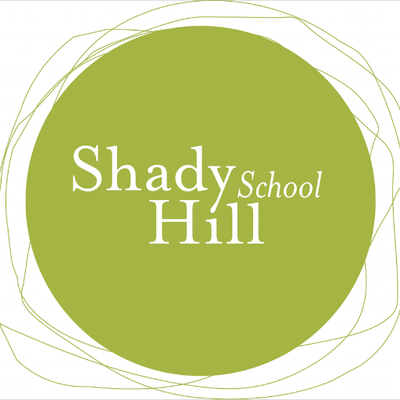 Accredited by AISNE
6th Grade Humanities Teacher (Leave Replacement)
Faculty / Temporary
Shady Hill School, Cambridge, MA
Since 1915, Shady Hill, a school of approximately 520 students (PreK – 8) and 90 faculty, has been a leader in progressive education. Shady Hill is a deeply mission-driven school.  We seek to develop independent, joyful and curious learners who respect their own accomplishments and those of others. We strive to be a community whose values are strong and whose teachers are unafraid to engage students in important questions. The school's program allows children to explore their worlds and test their powers.  As a school with a historical and contemporary commitment to social justice, we believe that an inclusive and equitable community is an educational and moral imperative that empowers us all. Therefore, we seek to hire teachers who demonstrate a mindset and skill set that prioritizes cultural competence, equity, and justice in their practice with students and in their work with colleagues.
A hallmark of a Shady Hill education is the Central Subject methodology. Students in Grades 3-8 engage in an assigned Central Subject, an in-depth, integrated study of a particular time or people in history. The year-long study, which emphasizes interdisciplinary learning, the use of primary sources, understanding of multiple perspectives, acquisition of essential skills, and self-discovery, forms the core of our curriculum. "Gradeheads" (lead teachers) are both humanities teachers and advisors, supporting the academic and social-emotional experience for their 14-18 students. 
Summary: Shady Hill School is looking for an experienced short term leave replacement 6th Grade Humanities teacher to cover a 6 week parental leave absence from January 2nd, 2024 through February 9, 2024. There would be an opportunity to meet with the teacher in December before the winter break. Based on the duration of the assignment, this position is not eligible for benefits. 
Specific Gradehead Responsibilities:
Teach the grade-level assigned Central Subject (See

document

for further descriptions of each grade's Central Subject)

Grade 5: Ancient and Modern China
Grade 6: Africa (focus on West Africa)
Grade 7:

The Early American Experience (pre-contact USA to Constitutional Convention) 

Grade 8: Democracy and Immigration in the United States

Monitor the social, emotional, and academic lives of early adolescent students, creating an identity-safe and caring classroom environment and community

Serve as the primary point of contact for student's families, coordinating and communicating with grade level colleagues to provide continuity of experience and care

Manage all classroom responsibilities, implementing curriculum, differentiating instruction to meet the needs of all learners, utilizing a variety of approaches to teaching and assessing students

Communicate about student progress

Work collaboratively with grade level team
In addition, the Middle School Gradehead will share in responsibilities associated with the position or with membership on the faculty including supervision of student activities and lunch and recess supervision.
Qualifications:
Bachelor's degree required

At least three years of prior middle school teaching experience in English language arts, social studies/history, or humanities preferred

Experience with diverse learners and demonstrated ability to differentiate instruction

Employs multicultural, anti-bias, antiracist teaching strategies and materials  that reflect cultural competence

Effective, timely, and professional communication skills

Experience with Google platform
To apply: Please send a pdf including a cover letter, resume, and three professional references to: apply@shs.org or Shady Hill School, 178 Coolidge Hill, Cambridge, MA 02138. Please be sure to include "6th Grade Leave Replacement" in the subject line of the email. 
Employees must be authorized to work in the United States. Shady Hill is an Equal Opportunity/Affirmative Action Employer. For more information on Shady Hill please visit us at www.shs.org. 
COVID 19 Protocols: All Shady Hill employees are required to provide proof of vaccination and to observe campus COVID protocols. All health and safety protocols are subject to change based on state, local and CDC guidelines and at the discretion of the Health and Safety Team.
Shady Hill School
Cambridge, MA
Early Childhood, Elementary, Middle School
Day
All Gender