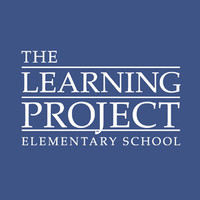 Accredited by AISNE
5th Grade Head Teacher
Faculty / Full-Time
The Learning Project Elementary School, Boston, MA
Fifth Grade Head Teacher
Starting August, 2023
The Head Classroom Teacher plans and implements the math, history and geography, language arts, character education/social-emotional learning, sexuality education, social justice and environmental sustainability curricula; oversees the overall educational experience of each child in their care; serves as a mentor teacher for a Teaching Fellow each term; and works collaboratively with colleagues, parents and any outside providers of service to advance each child's best interests, academic growth, and overall development.
The Head Teacher monitors the academic performance of each child and provides for differentiation and accommodations by using the workshop model and having children work at their 'just right levels.' The Head Teacher is also responsible for setting a classroom tone of purposeful work, mutual respect, care, joy, and inclusivity. The Head Teacher communicates regularly with parents through the formal structure of conferences and reports and through the use of email, phone calls and personal conversations as needed.
Several years of successful teaching experience with elementary age children is a must, along with outstanding oral and written communications skills, strong interpersonal skills, a deep familiarity with young children, a command of the value-added use of classroom technology and a commitment to the core values and principles of this school, as described in our Mission Statement. In addition to experience as an elementary classroom teacher, a master's degree in education or a related field, and experience with the workshop model are preferred.
While all candidates are encouraged to apply, we are actively seeking candidates from diverse backgrounds as part of our broader effort to ensure that our community and our hiring process reflects our mission, which is rooted in social justice, diversity, and equity. All applicants should connect to, and be willing to carry forward, these principles in their instructional and relational work.
You may read more about our school here:  http://www.learningproject.org/
Position Start Date – August 2023
If interested, please submit the following to Claire Toker at ctoker@learningproject.org.
Application Cover Letter
Your resume
The Learning Project is an equal opportunity employer and does not discriminate on the basis of age, race, color, gender, sexual orientation, marital status, religion, creed, national or ethnic origin. The Learning Project prizes and celebrates its diversity.
The Learning Project Elementary School
Boston, MA