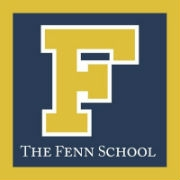 Accredited by AISNE
4th Grade Language Arts and Science Teacher
Faculty / Interim
The Fenn School, Concord, MA
The Fenn School seeks candidates for a full-time position teaching fourth grade Language Arts and Science, and serving as a fourth grade advisor and athletics coach. The leave replacement position will start at the beginning of the school year and end on December 1st. Fenn has required faculty meetings starting August 30th, and the first day of school is September 9th.
A successful candidate will be a proactive and collaborative educator who can support the mission of the school and work well with students, parents, faculty, and staff. Specific characteristics needed include strong classroom management skills and the ability to communicate effectively verbally and in writing. Candidates should possess an understanding of the social, emotional, cognitive, and developmental aspects of fourth grade boys, as well as a familiarity with current best practices for helping boys become confident and successful readers and writers.
Three or more years of teaching experience is preferred. Successful candidates will have an understanding of reading and writing practices in the classroom and of how boys learn, as well as an interest in collaborative work with colleagues.
The Fenn School is fully committed to a culturally diverse faculty and student body. A successful candidate will, therefore, be a proactive and collaborative educator who is also committed to the manifestation of diversity, equity, inclusion, and justice in the Fenn community. The ideal candidate will be able to support Fenn's mission in all work with students, parents, faculty, and staff. Fenn strongly encourages applications from traditionally underrepresented groups.
Responsibilities:
Planning and teaching one Language Arts course and two Science courses in grade four
Collaborating with colleagues in the English and Science Departments
As an advisor, supporting the social, emotional, and academic development of advisees in partnership with parents and the Division Head
Athletic coaching in Fenn's Lower School (grades four and five)
Completing regular formal reporting of student performance
Keeping the Academic Department Chairs and Division Head informed about student progress
Desired Qualifications:
Experience teaching students English and/or Science to similarly-aged students
Bachelor's degree required; additional training or experience preferred
A love for working with boys
Strong written and verbal communication skills
Experience with and commitment to Diversity, Equity, and Inclusion work in a school setting
A track record of successful classroom management skill
Proficiency with technology in support of learning
Fenn offers a highly competitive salary and a generous benefits package. Interested candidates are asked to submit a letter of interest, resume, statement of educational philosophy, and contact information for professional references via email attachment to Nat Carr, Assistant Head of School for Faculty and Professional Development, at the following email address: employment@fenn.org. Receipt of materials will be acknowledged via email.
The Fenn School does not discriminate in hiring or terms or conditions of employment on the basis of sex, pregnancy or pregnancy-related condition, age, marital status, military or veteran status, application for military service, race, color, national or ethnic origin, ancestry, citizenship, genetic information, religion, creed, sexual orientation, gender identity or expression, mental or physical disability, or any other characteristic protected by federal, state, or local law.
The Fenn School
Concord, MA
Elementary, Middle School, High School
Day
Boys