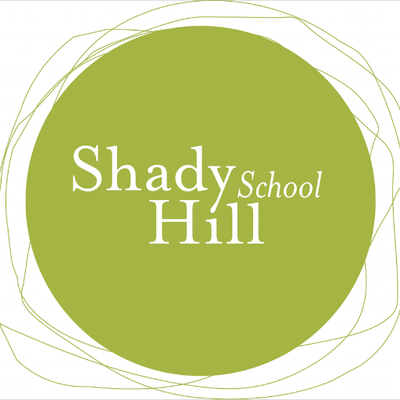 Accredited by AISNE
3rd Grade Teacher (1 year position)
Faculty / Full-Time
Shady Hill School, Cambridge, MA
Since 1915, Shady Hill, a school of approximately 520 students (PreK – Grade 8) and 70+ faculty, has been a leader in progressive education. Shady Hill is a deeply mission-driven school.  We seek to develop independent, joyful and curious learners who respect their own accomplishments and those of others. We strive to be a community whose values are strong and whose teachers are unafraid to engage students in important questions. The school's program allows children to explore their worlds and test their powers.  As a school with a historical and contemporary commitment to social justice, we believe that an inclusive and equitable community is an educational and moral imperative that empowers us all. Therefore, we seek to hire teachers who demonstrate a mindset and skill set that prioritizes cultural competence, equity, and justice in their practice with students and in their work with colleagues.
A hallmark of a Shady Hill education is the Central Subject methodology. Students in Grades 3-8 engage in an assigned Central Subject, an in-depth, integrated study of a particular time or people in history. The year-long study, which emphasizes strong content, the use of primary sources, understanding of multiple perspectives, acquisition of essential skills, and self-discovery, forms the core of our curriculum. Gradeheads (lead teachers) are responsible for developing content and implementing instruction in social studies/history and language arts, with the support of performing arts and visual arts faculty to integrate these disciplines. Additionally, gradeheads in Beginners through Grade 4 are responsible for implementing instruction in mathematics.
Shady Hill School is also a teacher training institution. Its long-standing Teacher Training Center, which brings 8-10 apprentice teachers to campus each year, prepares talented people for careers in education and allows each faculty member the opportunity to be a mentor and meaningful contributor to the teaching field.  Because of the school's commitment to teacher training, the school seeks teachers with certification or a demonstrated interest in working towards certification when hired by Shady Hill School.
The Lower School consists of students in Beginners (PreK) – Grade 4.  This is a one-year position (maternity leave coverage). 
Specific Gradehead Responsibilities:
Teach the year-long, grade level assigned Thematic Study / Central Subject which integrates instruction in language and literature, mathematics, science, music and art 

Beginners: Topics of Interest

Kindergarten: All About Us

Grade 1: Community

Grade 2: The Charles River

Grade 3: Whales and Whaling
Grade 4: Ancient Greece

Teach mathematics, using manipulative-based math materials to cover topics including computation, numeration, patterns, measurement, classification and graphing

Work closely and collaboratively with grade level team and department teachers to shape and refine curriculum

Manage all classroom responsibilities, including designing and implementing curriculum, differentiating instruction to meet the needs of all learners, utilizing a variety of approaches to teaching and assessing students

Communicate regularly about student progress by writing reports, holding conferences with parents/guardians and meeting with other faculty and administrators to support the needs of individuals

Monitor the social, emotional and academic lives of students

Serve as a full community member by attending weekly faculty meetings, serving on committees, participating in admissions activities and performing weekly recess and dismissal duties, as well as volunteering for coverage duties when needed

Engage in professional development to enhance inclusive teaching and leadership practices. The school offers extensive professional development opportunities, including faculty summer study, travel grants, and yearly trips to the People of Color Conference for BIPOC employees.
Qualifications:
Bachelor's degree required, Masters degree preferred

At least three years of prior elementary classroom teaching experience preferred

Familiarity with integrated learning through a thematic approach

Demonstrated knowledge of emerging literacy, accomplished-reader skills and the craft of writing

Experience in helping children to construct mathematical knowledge through conceptually-based mathematics instruction that uses manipulatives and a problem-solving approach

Effective, timely, and professional communication skills

Employs multicultural, anti-bias, and anti-racist teaching strategies and materials that reflect cultural competence 

A keen interest in pursuing professional development opportunities
Finalists are expected to teach a demonstration lesson. A writing sample and college transcripts are also required. Annual salary for faculty is determined according to a step scale commensurate with experience.  
To apply: please send a cover letter and resume to: apply@shs.org. Please be sure to include "Lower School Gradehead" in the subject line of the email. 
Shady Hill offers competitive salaries and a generous benefits package, including medical, dental and vision insurance plans, a school-matched retirement plan and paid time off. Shady Hill is an Equal Opportunity/Affirmative Action Employer. For more information on Shady Hill please visit us at www.shs.org. 
COVID 19 Protocols: All Shady Hill employees are required to provide proof of vaccination and to observe campus COVID protocols. All health and safety protocols are subject to change based on state, local and CDC guidelines and at the discretion of the Health and Safety Team.
Shady Hill School
Cambridge, MA
Early Childhood, Elementary, Middle School
Day
All Gender