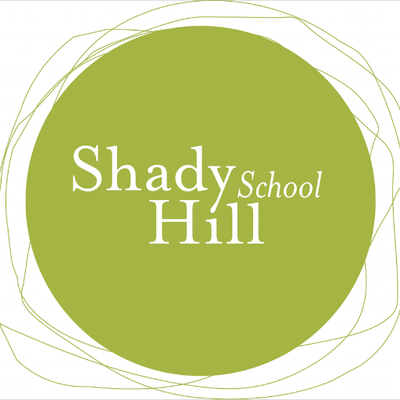 Accredited by AISNE
2nd Grade Literacy Specialist
Part-Time
Shady Hill School, Cambridge, MA
Since 1915, Shady Hill, a school of approximately 520 students (PreK – 8) and 70 faculty, has been a leader in progressive education. Shady Hill is a deeply mission-driven school.  We seek to develop independent, joyful and curious learners who respect their own accomplishments and those of others. We strive to be a community whose values are strong and whose teachers are unafraid to engage students in important questions. The school's program allows children to explore their worlds and test their powers.  As a school with a historical and contemporary commitment to social justice, we believe that an inclusive and equitable community is an educational and moral imperative that empowers us all. Therefore, we seek to hire teachers who demonstrate a mindset and skill set that prioritizes cultural competence, equity, and justice in their practice with students and in their work with colleagues.
A hallmark of a Shady Hill education is the Central Subject methodology. Students in Grades 3-8 engage in an assigned Central Subject, an in-depth, integrated study of a particular time or people in history. The year-long study, which emphasizes interdisciplinary learning, the use of primary sources, understanding of multiple perspectives, acquisition of essential skills, and self-discovery, forms the core of our curriculum. "Gradeheads" (lead teachers) are both humanities teachers and advisors, supporting the academic and social-emotional experience for their 14-18 students. They are responsible for developing content and implementing instruction in the humanities, with the support of faculty in other disciplines to integrate the curriculum. 
Shady Hill School is also a teacher training institution.  Its long-standing Teacher Training Center (TTC), which brings as many as eighteen apprentice teachers to campus each year, prepares talented people for careers in education and allows each faculty member the opportunity to be a mentor and meaningful contributor to the teaching field.  Because of the school's commitment to teacher training, the school seeks teachers with certification or a demonstrated interest in working towards certification when hired by Shady Hill School.
Basic Purpose: 
The Second Grade Literacy Specialist supports second grade students to develop and strengthen reading and other literacy skills. Literacy specialists work with students individually and in small groups, partner with gradeheads to develop literacy curricula, and coordinate literacy testing and progress monitoring in conjunction with the learning resources team. This is a part-time exempt position. The scheduled hours are 9:00am – 1:00pm, 4 days per week (specific days TBD).
Specific Responsibilities:
Using data, plan literacy content and provide small group instruction to two groups of 4 or four groups of 2 second grade students

Provide consultation to second grade teachers around best practices and instructional strategies including sharing relevant material and resources

Maintain close communication with classroom teachers regarding small group activities and student progress

Administer Fall, Winter, and Spring benchmark assessments for all second grade students as well as progress monitoring assessments throughout the school year for reading group students (additional stipend provided) 

Meet regularly with the Lower School Director of Learning Resources

Maintain written and verbal communication with parents/caregivers of students in the small reading groups  

Participate in parent/teacher conferences for reading group students twice per year  (conferences may be more frequent depending on the needs of the student)

Write progress reports three times per year for students in small reading groups

Attend regular meetings with the Lower School literacy/learning specialist team

Support the Second Grade reading curriculum development, as needed
Qualifications:
Bachelor's degree required, Master's degree preferred

3 years of prior early childhood/elementary teaching experience preferred

Certificate in Reading Specialty or Moderate Learning Disabilities required

Licensed in Orton-Gillingham Instruction required

Strong communication, organization and writing skills
To apply: Please send a pdf including a cover letter and resume to: apply@shs.org or Shady Hill School, 178 Coolidge Hill, Cambridge, MA 02138. Please include "2nd Grade Literacy Specialist" in the subject line.
Shady Hill is an Equal Opportunity/Affirmative Action Employer. For more information on Shady Hill please visit us at www.shs.org. 
COVID 19 Protocols: All Shady Hill employees are required to provide proof of vaccination and to observe campus COVID protocols. All health and safety protocols are subject to change based on state, local and CDC guidelines and at the discretion of the Health and Safety Team.
Shady Hill School
Cambridge, MA
Early Childhood, Elementary, Middle School
Day
All Gender