This event has already passed.
Social
July 7, 2022
, 10:00 am - 11:00 am EST
Kindergarten Summer Meet Up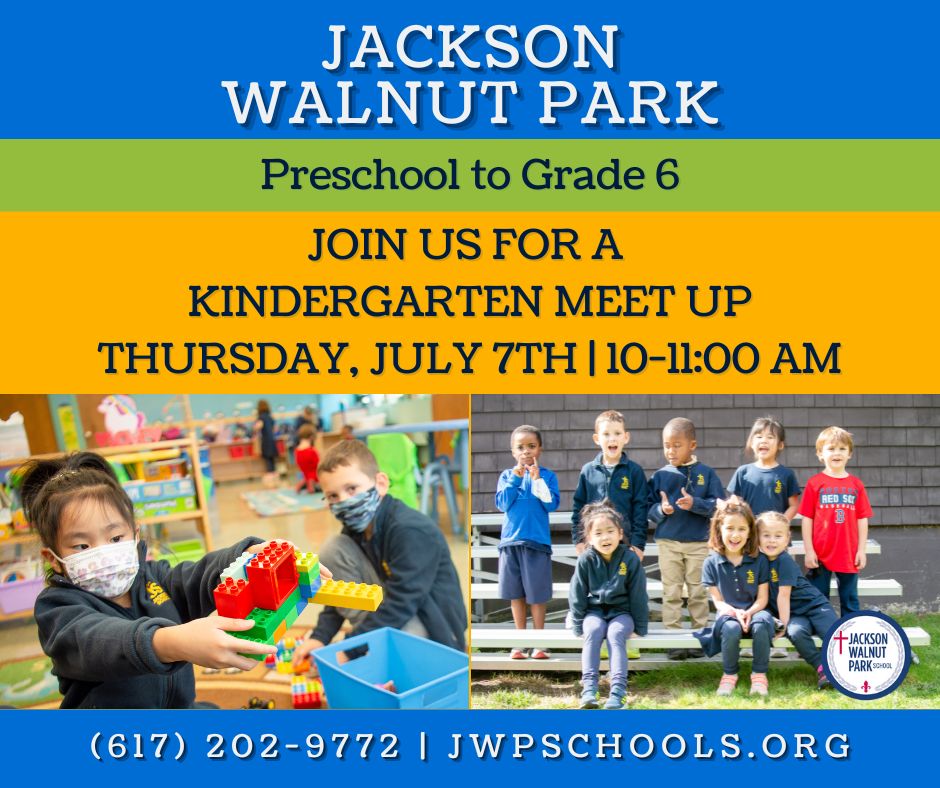 Please join us for a program for Prospective Families and their Young Children for this year's 2022-2023 Kindergarten class at Jackson Walnut Park School. We have added a class for the coming year and will accept children who are turning five years of age by September 15th, 2022. Fun Activities will be provided!
Thursday, July 7th, from 10:00-11:00 am. Please call 617-202-9772 to RSVP.