This event has already passed.
Admissions Fair
October 19, 2021
, 7:00 pm - 8:30 pm EST
December 8, 2021
, 7:00 pm - 8:30 pm EST
Collaborative Admissions Virtual Fair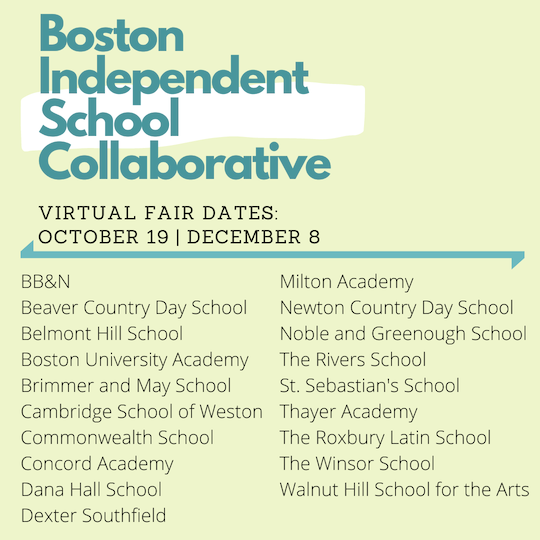 The Independent School Advantage
Hear a panel of Admissions Directors from 19 Boston-area Independent Schools talk about mission-driven education, high academic standards, individualized student experiences, educating the whole child, and other topics relevant to the applicant's journey towards enrollment.
The program will begin with a panel, followed by zoom meeting rooms to allow families to connect with individual schools and learn more about their specific programs and admission processes.
Registration will open in early September.