Inclusion Through Collective Action
Register (use Promo Code: AISNE15 for 15% off original conference rates)
---
---
Conference Agenda
DAY ONE
SPOTLIGHT | 60 minutes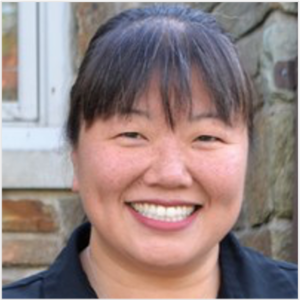 Safe Spaces to Brave Spaces: Courageous Conversations
Rosetta Lee
Talking about topics like gender, race, sexual orientation, and class can raise anxiety for many people, and yet we must have the conversation in our schools and our lives in order to be more inclusive and change the world for the better. What are the fears and common pitfalls that keep us from broaching courageous conversations? Gain practical skills for responding to hurtful experiences and facilitating courageous conversations.
WORKING SESSION | 90 minutes
Safe Spaces to Brave Spaces: Courageous Conversations
Rosetta Lee
This time will be spent practicing the skills for responding to hurtful experiences, identifying the fears and common pitfalls, and naming the how and why for facilitating courageous conversations.
---
DAY TWO
TOPIC SESSION I: 75 minutes
Assessment and Evaluation: Transparent Equity Practices within Teaching and Learning
Kader Adjout and Yolanda Wilcox González

Is it fair to assess and evaluate students with practices that are not clear and transparent to them? How can we design assessment and grading practices that enhance equity in our classrooms and schools? As part of this workshop, we will look into fair, equitable, and transparent practices as they relate to equity in teaching and learning. We will look at Beaver's approach to assessment and grading; our best practices; as well as the next practices we are looking into. We will also discuss evolving practices after a year in hybrid mode. In this workshop, you will discuss assessment and grading practices and you will also brainstorm and design practices that should/could be actionable items to implement in your practice/school.
How the Model Minority Myth Creates Blindspots
Vivian WuWong

We will talk about the social and political costs exacted by the model minority myth. Why did this myth initially target Chinese Americans in the 1960s? Why did it re-emerge in the 1980s to fuel attacks against Affirmative Action? And how does this myth continue to undermine the well-being of our Asian international and Asian American students and faculty? Participants will have an opportunity to unpack this myth, explore its perceived rewards and unrecognized costs, and discuss its intersectional significance in inclusive and anti-racist school communities.
Essential CRT: Meaning, Misconception, and Purpose
Edward Carson
In what started as a movement among activists and scholars, in exploring the dynamic relationship between race, racism, and power, Critical Race Theory has now become a politicized measure for schools. This conversation delves into the emerging model of CRT, and how and why it can be inculcated into schools, via clarity, communication, and education—by showcasing how it gives voice and agency to all students in schools. Pragmatic examples and measurable actions will be discussed.
Reckoning with Your Whiteness: Six Books to Set You on Your Journey and Move You Forward
Carolyn Bloomberg-O'Brien
In order for antiracist whites to truly "do the work," we have to also be willing to work on ourselves. This means comprehending our white racial identities and the unearned privileges it grants us, as well as developing a realistically positive view of whiteness which is not based on assumed superiority (Lawrence and Tatum 1999). Yet, before the 2016 election, before the murder of George Floyd, before Critical Race Theory became a national debate, How often did you think about being white? If you're a white American, chances are very little. In this session, we'll discuss six books that can provide a "road map" for those ready to begin – and continue – their white racial identity awareness. As the ancient Chinese philosopher, Lao Tzu wrote, "A journey of a thousand miles begins with a single step."
Athletics as a Change Agent in Independent Schools
Melissa Roja Lawlor and Jini Rae Sparkman
As a cornerstone of social culture, athletics is uniquely positioned to facilitate change in our schools. Join us to uncover the impact of implicit bias and where inequity shows up in our athletic departments, teams, and competitions. We will look at specific examples and case studies from our schools and leagues to better understand how to empower our athletes and coaches to be agents for change.
Facilitating Religious Affinity Groups
Mary Kantor and Michael Swarttz
Whether you are considering starting religious affinity groups at your school for students and/or adults or if they are already established and underway, this session is for you to hear from individuals about their religious affinity group work that is already underway. We hope you will join us.
TOPIC SESSION II: 75 minutes
Life AFTER the Life AFTER the Hire: Success Planning for New Hires
Lawrence Alexander

How do we move schools beyond the wanderlust of "hiring for diversity" to supporting candidates of color once they're hired? Our retention rates point to an urgent need to do better and so we will.
Dismantling Ageism at Work
Stela Lupushor
Plenty of articles, podcasts, and consultants who are advising on how to "deal" with different generations in the workplace. The range is broad – retaining millennials, looming retirements, cross-generational conflicts, caring for older parents, upskilling the digital laggards and the list goes on. There is an ageist flavor to all of these. There are plenty of boomers who are as digitally savvy as they get, and there are plenty of Gen-Zers who really appreciate the wisdom of an older colleague, and every generation is or will be a "sandwich". With growing longevity, the traditional arch of our lives (college, moving out, getting a job, getting married, having kids, retiring) is transformed into a series of loops, twists, turns, and repeats, and life is more about the different stages of life than age, generation or whatever segment the marketing machines put you in. Even the labor markets statistics focus primarily on everything up to 64 (considered the upper range of working-age population). As if after 64 we don't engage in work or there is nothing interesting to know about the 64+ segment. With a global life expectancy average of 72 years and growing, there is sufficient brainpower and energy to support society's needs. Global aging populations are a great source of knowledge, experience, and expertise but organizational and societal norms are not designed to help people to be engaged in meaningful work. This is a hugely diverse group – some might need to work to supplement their income; others want to work to have a purpose, a work identity, a community to belong to, others may want to volunteer and share insights, and ideas. Regardless of the individual's reason, motivation, and purpose for working – keeping this population active and engaged creates enormous benefits for both the individuals and for society (engagement, positive impact on health, social connectedness, extra contributors to the labor market, the potential for tax revenue, knowledge transfer across generations, etc.).
The Power to Interrupt
Doreen Cunningham
This presentation begins at the macro level of situations that have occurred across the nation. It then narrows the focus on harmful or biased based situations that have occurred within our schools. Participants will create their own strategies to intervene. Scenarios for this session will be based on recent situations.
Responding to Bias, Harassment, and Discrimination Complaints
Kai McGintee and Talesha L. Saint-Marc
Immerse yourself in effective response protocols for responding to complaints of discrimination, bias, and harassment by employees and students. An overview of implicit bias, microaggressions, and cultural competency will be provided and there will be an opportunity to discuss how those concepts impact a school's response to bias incidents. We will work through a scenario and encourage participants to consider how they would address an incident of bias. This session should be attended by DEI professionals, Heads of School, CFOs, HR, General Counsel, and Deans of Students.
Inclusive Curricula: Incorporating LGBTQ+ Topics in the Classroom
Jeff Perrotti
This interactive session will introduce resources for addressing sexual orientation, gender identity, and gender expression in the k-12 curriculum. Participants will discuss best practices and strategies for incorporating LGBTQ topics in several subject areas.
SPOTLIGHT | 90 minutes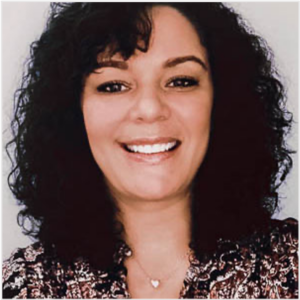 Navigate Resistance and Build a Strong School Culture: Discuss How to Plan and Prepare for Resistance and Pushback
Marceline DuBose

As independent school educators, we are also charged with the mission to shift unjust systems, alter historical trajectories, and hopefully undo generations of oppressive ideologies. We do this with the understanding that systems and societies are made up of individual people, so our "work" is with people. People do not shift their ideologies easily nor very often willingly, so as educators we need to expect and plan for resistance. In this session, participants will learn to identify and name common types of resistance and practice engaging in productive dialogue to navigate through it. We will also discuss strategies for the moments when dialogue may not be productive and how to shut down the resistance. Through discussion, personal reflection, and a case study, participants will leave this session better prepared to effectively address resistance in their sphere of influence.
---
DAY THREE
TOPIC SESSION I: 75 minutes
How Do You Know When It's Time to Grow? DEI Practitioners Building and Giving Voice to Their Leadership Practice and Professional Possibilities
Heather Flewelling

Do you wonder what might be some possible next steps for you to take your DEI work to a different level? Professionals who are charged with creating cultures of belonging in schools often understand the challenge of addressing school systems. As your skills grow, you may wonder how else you could impact school change and what other leadership roles might be out there for you. This session will address how to build your skills and articulate your DEI work in schools and also consider how you may draw it forward to other leadership opportunities.
The Basics of Gender Inclusion
Alex Myers
Immerse yourself into Gender 101, terminology, and an overview of what it means for a school to be gender inclusive. Get a sense of what sort of work is required to support transgender students. There will be time for questions as well.
Campus Spaces: From Gender Neutral to Inclusive
Perkins&Will
Why restrooms and locker rooms are no longer designated for just "boys" and "girls". Once a topic centered on gender neutrality, the conversation has evolved to consider not only sex but also religion, physical ability, age, and cultural upbringing. Decisions about sharing sinks in multi-stall restrooms or sharing storage areas within locker rooms should be made bearing in mind equity for all users. From branding and signage to sightlines and furniture, details go a long way to meeting the needs of a wide audience. Learn how you can build consensus through an engaging process and ultimately craft these intimate spaces to be all-inclusive.
All Abilities Welcome: Accessible Classes
Faye Brady
This session will include information from educators and students on how to create classroom learning experiences that will include students with different learning styles. Examples and tips about how to do this effectively for students with learning and other disabilities and differences will be shared. Participants can expect to walk away from the session with meaningful information that will be both thought-provoking and inform classroom instructional practices. Recommended for educators, classroom support personnel, and administrators.
Create Safe Spaces to Talk about Sex, Gender, and Sexual Identity
Jamie Forbes and Amy Wheeler

Sexual and gender identity are at the core of who we are as individuals and how we see the world. As the landscape and definitions evolve, it's increasingly important for schools to facilitate these conversations. Join the founders of Learning Courage in a discussion of how to support all identities while also addressing external pushback and concerns.
TOPIC SESSION II: 75 minutes
Best Practices for Transgender, Nonbinary, and Genderqueer Students and Employees
Lu Adami, Jody Coleman and Talya Sokoll

Take this opportunity to learn about the results of a survey on independent school practices related to gender identity, as well as the subsequent analysis made by the research group to begin considering how to move forward with the data. Working collaboratively, both researchers and participants will examine the results to work toward creating a collective best practices document that can be used by the whole AISNE community.
Discourse vs. Debate: When is it Okay to Disagree?
Edward Carson
It is not unusual for schools and school leadership to frame conversations using such language as brave, safe, and courageous; however, school communities struggle in defining the language of conversations, often leaving students on the margins exposed to attacks on their identities. Mission-driven schools should never inflict harm or damage on students. Our conversation will explore the realities of debates—and why they must be well-calculated. Moreover, what topics allow for real discourse, and how schools should frame them in ways that allow for agency, not the defeat of such that can cause trauma.
The White Education Cannon and Its Inequitable Effects on Students
Antonio Da Veiga Rocha and Brady Wheatley
Our education framework is steeped in Whiteness, both in its practical construct and in its intent to continue constructing. It is an edifice that served and serves the privileged and attends to its continuation. This is the White Education Cannon, and where most of our education curriculums steam from. As such, by that very nature – of singularity and specification – it is inequitable in the face of an increasingly diversified society, yet we teach on, complicit, be it consciously and/or subconsciously. In this presentation, we will identify and explore some of the pillars of this cannon and investigate some of the work college-level African/African American studies curriculums deconstruct The Cannon of Whiteness, how we can borrow such investigations to deconstruct our own curriculums, and how we can minimize and ultimately reverse the type of support we give to such white cannons.
My Journey: A Conversation about Identity and Belonging
Rick DaSilva

Belonging, in environments like ours, is most certainly dynamic and difficult, especially for the "unique" members of our communities. As an institutional pursuit, belonging is often framed by projected efforts for inclusion and diversity. While it's clear that some success can be found with these initiatives, ultimately belonging is a complicated and personal journey of reconciling identity and seeking unconditional acceptance, empowerment, and value. If these are beliefs we can agree on, how do we best build and commit to habits and practices that create, maintain, and grow belonging at our schools? As a long-time independent school teacher and alum, I hope to share parts of my own journey as a means to foster an honest conversation about belonging in independent schools.
Best Practices for Challenging Communications: Responding to Inquiries and Concerns
Jenny Jun-lei Kravitz
Inevitably, addressing bias in our schools explicitly and proactively makes some of our community members uneasy. How do you respond when a parent, major donor, or even a member of the press asks you about your programming, curricula, or value statements? This session will share best practices for values-based messaging that addresses underlying fears to establish and strengthen an emotional connection.
SPOTLIGHT | 90 minutes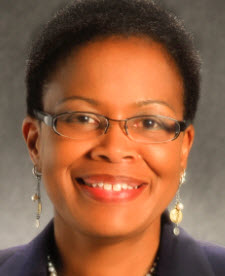 Truth, Trust, & Transparency: Leading DEI in an Era of Disruption
Caroline Blackwell
In a period of Volatility, Uncertainty, Complexity, and Ambiguity (VUCA), parents and guardians, faculty, and administrators are looking for bearings in the sociopolitical storm. The global pandemic and excruciating broadcast of George Floyd's murder shredded our moorings and floodlit real and perceptual chasms between us. Virtually every aspect of our lives became the subject of intense scrutiny.
For education, the subject of choice has become "Diversity, Equity, and Inclusion," three distinct areas of focus for students of education, sociology, human and organizational development, race, and history, to name a few. Too often conflated, these concepts have come under increasingly strident attack by groups of parents and other entities who claim this work countermands quality education and our country's highest ideals.
This session will explore some of the expressed causes of DEI "pushback" and how educators can meet, engage, and manage the fray. Using research, data, and a case study, participants will explore expressed causes of opposition to DEI programming, understand the importance of truth, trust, and transparency in dealing with the current conflict, examine the school's missions as the foundation for DEI, and apply these and other factors to this current educational and workplace challenge.
---
DAY FOUR
KEYNOTE | 75 minutes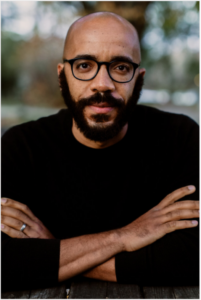 How the Word is Passed
Clint Smith
Across the country are innumerable places that have direct ties to slavery—our schools, our streets, our prisons, our cemeteries, our cities—places that illustrate how some of this country's most essential stories are hidden in plain view. In this talk, Clint discusses how the history of slavery has shaped the contemporary landscape of inequality and shares what he learned from trips to different historical sites throughout the country that are tied to slavery's legacy. Informed by scholarship and brought alive by the stories of people living today, Smith outlines how these places reckon with—or fail to reckon with their relationship to slavery, and how it is our responsibility to collectively document, learn from, and account for this history.
ACTION
Charting a Course Beyond Racism: We Can't Get There From Here
Carlos Hoyt

What action steps will you and your school community take following this conference? Come together as a team of conference attendees from your school* for individual reflection and goal setting.
Consider whether we can ever truly get beyond racism while perpetuating its basis, race. Is there a viable alternative to the racial worldview?
Learn about one viable alternative view and engage with opportunities to refine your bearing on the tension between race as a diabolical invention and race as a normalized way of categorizing human beings.
REFLECTION | 15 minutes
Conference Reflections and Testimonies
Facilitated by 2021 AISNE DEI Conference Planning Committee members:
---
Register(use Promo Code: AISNE15 for 15% off original conference rates)
---
Participating Schools / Organizations
Academy Hill School
Acera School
The Advent School
Austin Preparatory School
Bancroft School
The Bay School of San Francisco
Beaver Country Day School
Belmont Day School
Belmont Hill School
Berkshire School
Berwick Academy
Birches School
Boston Collegiate Charter School
Boston College High School
Brimmer and May School
Brooks School
Brookwood School
Buckingham Browne & Nichols School
The Cambridge School of Weston
Cardigan Mountain School
CATS Academy Boston
Center for Teaching & Learning
Chapel Hill – Chauncy Hall School
Charles River School
Charlestown Nursery School
The Chestnut Hill School
The Common School
Commonwealth School
Community Preparatory School
The Conference Board
Cushing Academy
Dana Hall School
Dedham Country Day School
Derby Academy
Dexter Southfield School
Eaglebrook School
Emma Willard School
The Enrollment Management Association (EMA)
Equity Literacy Institute
Esperanza Academy
Exploration School
Falmouth Academy
Fay School
Fayerweather Street School
The Fenn School
The Fessenden School
Friends Academy
Glen Urquhart School
Gordon School
Gould Academy
The Governor's Academy
Hebron Academy
Heronfield Academy
Holderness School
Inly School
Jackson Walnut Park School
Kent Place School
Kimball Union Academy
Kingsley Montessori School
Landmark School
Lawrence Academy
The Learning Project Elementary School
Lexington Montessori School
Lincoln School
International School of Boston
Maine Coast Semester at Chewonki
The Masters School
The Meadowbrook School of Weston
Meridian Academy
Milton Academy
Miss Hall's School
Moses Brown School
Nashoba Brooks School
National Association of Independent Schools (NAIS)
Nativity School of Worcester
New England Association of Schools and Colleges (NEASC)
New Hampton School
Newton Country Day School
Noble and Greenough School
Northfield Mount Hermon School
Notre Dame Academy, Hingham
Ocean State Montessori School
Odyssey Day School
The Park School
The Pennfield School
Phillips Academy
Phillips Exeter Academy
The Pike School
Pingree School
Princeton Day School
Providence Country Day School
The Putney School
Riverbend School
The Rivers School
Riverview School
Rocky Hill Country Day School
The Sage School
Schooling for Hope
Shady Hill School
The Sharon Academy
Shore Country Day School
St. George's School
St. Johnsbury Academy
St. Mark's School
St. Paul's School
The Steppingstone Foundation
Stoneleigh-Burnham School
Summit Montessori School
Tabor Academy
Tenacre Country Day School
Thayer Academy
Tilton School
Tower School
Ursuline Academy
Vermont Academy
Waldorf School of Lexington
Walnut Hill School for the Arts
Waring School
Waterford School
The Wheeler School
The Woodstock Academy
Worcester Academy
---